Graco Snug Ride 30: Shoulder straps come in the WRONG slot for NEWBORNS
Posted in:
Uncategorized
When you take a Graco Snug Ride 30 out of its box you will notice that the shoulder straps come from the 2nd of 4 slots – not from the 1st slot as you would expect.  Apparently, Graco thought that most newborns would be too big for the 1st slot (as the seat is designed for babies as small as 4 pounds).  However, I think that nearly EVERY newborn should be using the shoulder straps on the 1st slot.  In this picture you will see a 9lb 30z, 20 inch newborn in a Graco Snug Ride 30.  You can see that with the straps in the 1st slot they fit perfectly.  Remember, rear-facing you want the shoulder straps to come from AT OR BELOW the child's shoulders.  The 2nd slot is more than 1 inch above his shoulder.  As this baby is bigger than most newborns, it stands to reason that if he needed the 1st slot, most newborns will also.  Therefore, you will need to move the shoulder straps to the 1st slot if using this seat for a newborn.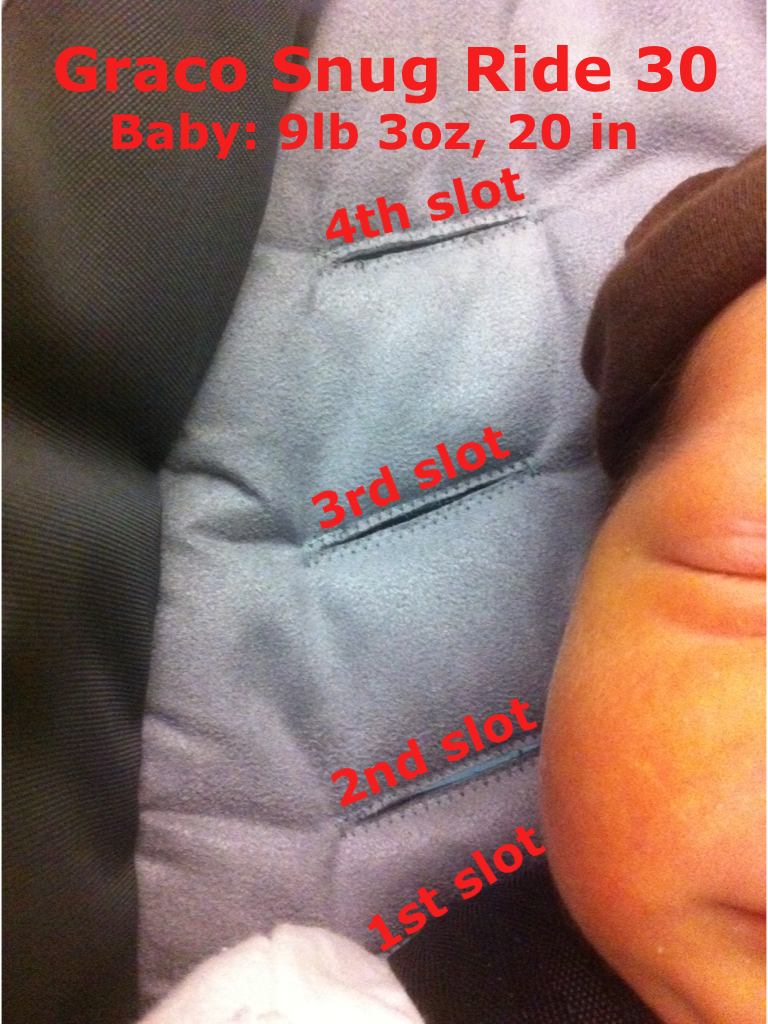 Leave a Reply
You must be logged in to post a comment.