What's TheCarSeatLady Think of Volvo's Front Seat Car Seat?
Posted in:
Blog
,
Response to Media
What does The Car Seat Lady think of this…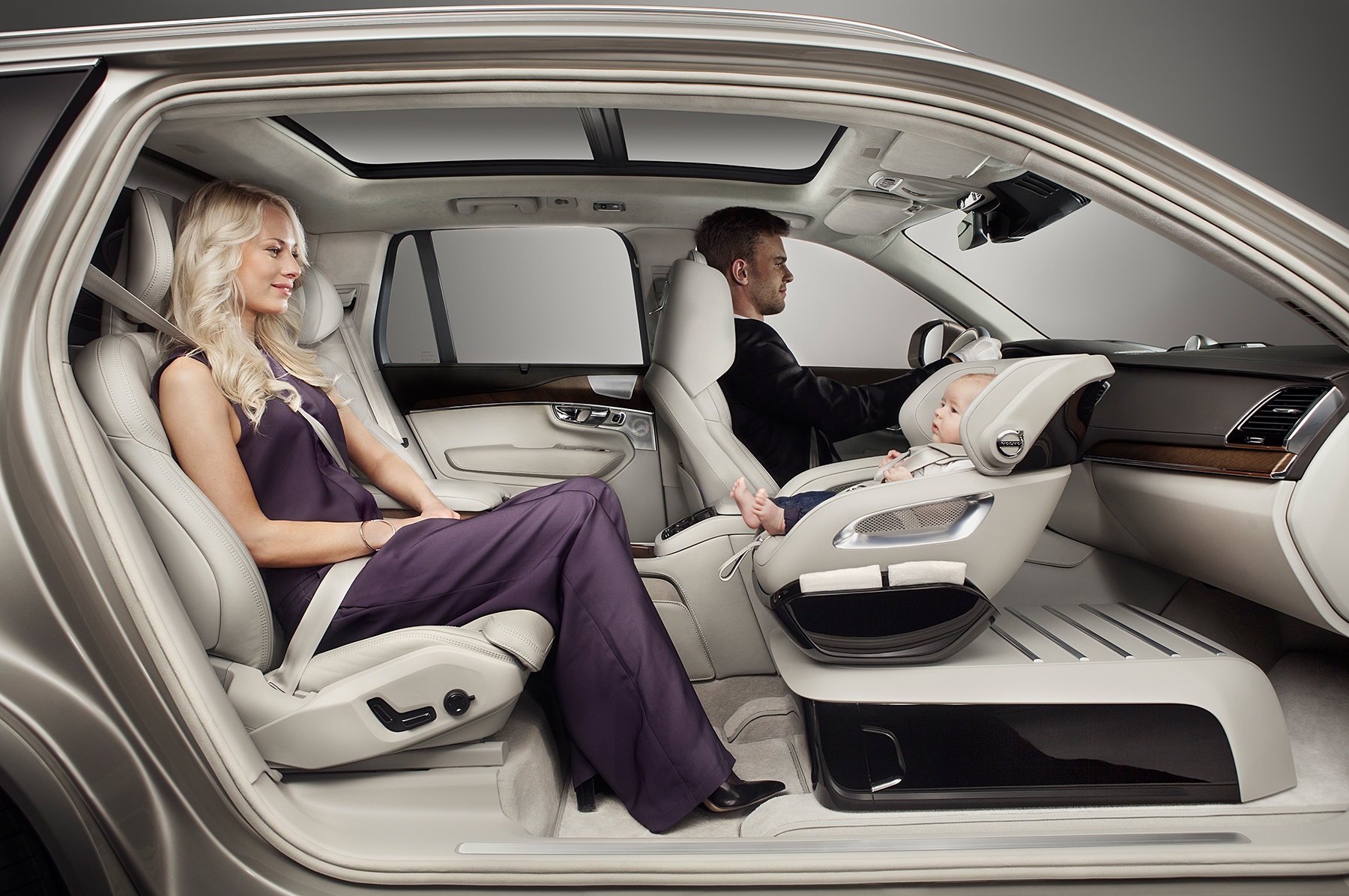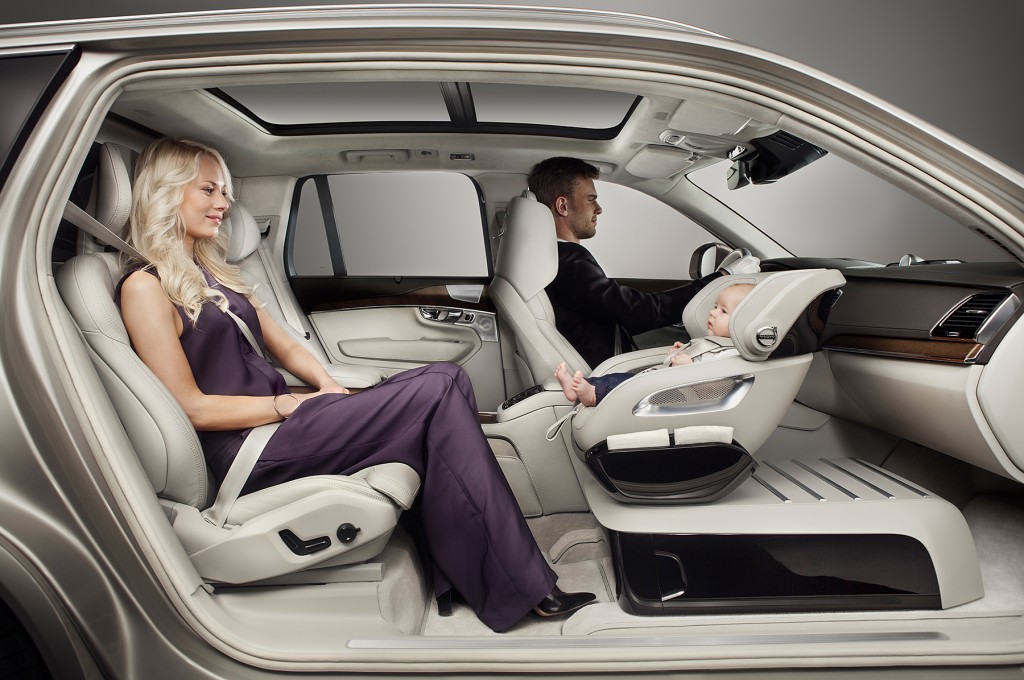 This seat is really just building on a 50 year legacy… Volvo was the first to introduce a rear-facing seat in 1964 by literally changing the position of the front passenger seat's back rest to allow it to rest against the dashboard!
Key Points:
Don't try this at home if you live in the US…
Frontal airbags (those that come out of the dashboard) are a MAJOR risk to kids

NEVER EVER put a rear-facing seat where there's an active frontal air bag
A rear-facing child riding in a position with an active frontal airbag will DIE if the airbag inflates – as the impact of the airbag into the back of the baby's head is unsurvivable (it is more forceful than an elephant kicking the baby in the back of the head).
Airbag on/off switches are rare and nearly impossible to obtain in the US, but are quite common in Sweden (Volvo is Swedish) and other parts of Europe.

In the US, unless you have a vehicle with an itsy-bitsy back seat or no back seat (convertible, small pick-up truck) you are NOT going to have an airbag on/off switch. To get an airbag on/off switch installed, you must petition the government (NHTSA), get written approval, and then find someone willing to install a switch that lets you turn off a key safety feature in your vehicle (good luck finding someone!).
In Europe, many family cars come with airbag on/off switches and the culture there is such that rear-facing kids frequently ride in the front passenger seat (with the airbag turned OFF).
This special Volvo car seat deactivates the frontal air bag automatically.
Side airbags ARE SAFE for rear and forward-facing kids
American Academy of Pediatrics guidelines are that all kids under 13 ride in the back seat

A recent study found of 2007 & newer cars, found that younger kids are safest riding in back… but teenagers and adults in these newer cars were equally safe riding in back or in front… and adults OVER 55 were SAFER IN FRONT in these newer cars.

Driver distraction is the cause of many crashes… and putting a child in the front seat adds an additional distraction for the driver.
A rear-facing child is the safest person in the entire car… because rear-facing is the best protection we can offer. Keep kids rear-facing until AT LEAST 24 months… but ideally much longer. The video below shows why rear-facing offers superior protection Note: the car seat in the video does not show a chest clip as it is a European video, and European car seats do not have chest clips… and yes, they are safe without them just like ours are safe with them 🙂