2008-2018 Toyota Land Cruiser / Lexus LX
The Lexus LX is identical to the Toyota Land Cruiser in terms of the vehicle seats & LATCH, so we have combined the two.
The Lexus LX & Toyota Land Cruiser have been unchanged since 2008, except for a modification to the 2nd row center head restraint starting in model year 2016. This head restraint design change affects how you route a forward-facing car seat's tether strap.
For 2008-2015 models, when installing a forward-facing car seat in 2C, keep the head restraint in its lowest position and route the tether strap over 2C's head restraint. For 2016 & newer models, lift 2C's head restraint, route the tether strap under, and then push 2C's head restraint back down.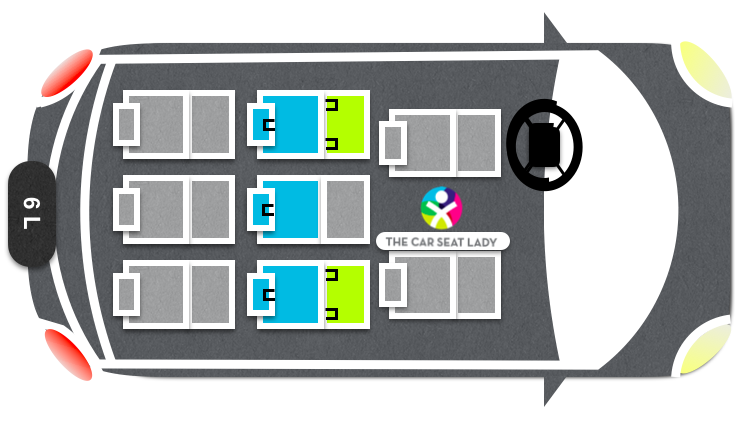 ---
2001-2007 Lexus LX
2001-2007 Toyota Land Cruiser