2013-2017 Nissan Pathfinder
Because the 2013-2017 Pathfinder is the same as the Infiniti JX35/QX60 we have combined them – please click below to learn about these vehicles.
---
2005-2012 Nissan Pathfinder
The Pathfinder was completely redesigned for 2005. It now has a 3rd row that has head restraints for both seats – but no lower anchors or tether anchors in the 3rd row.
2C gains a shoulder belt and a head restraint. The back seat is quite wide and there is no seat belt overlap – making it well suited to car seats (the seat back recline trick makes it even easier to achieve a tight installation).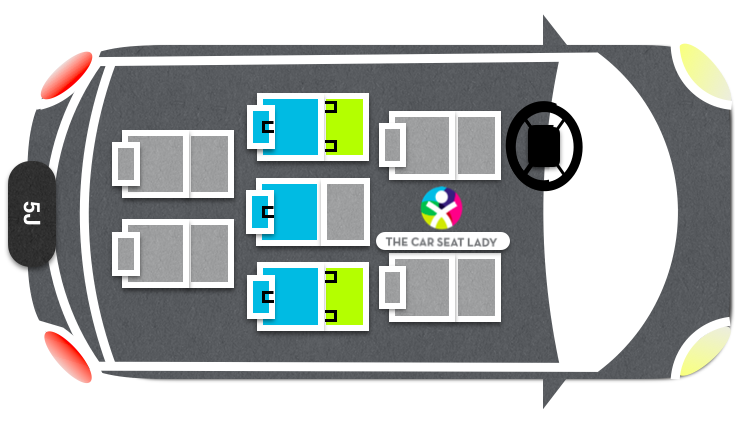 ---
mid 2001-2004 Nissan Pathfinder
Tether anchors were added (factory installed) starting in mid-2001. Otherwise no changes were made to the back seat. Be very careful not to use the cargo hooks (which are often easier to find than the tether anchors) in place of a tether anchor.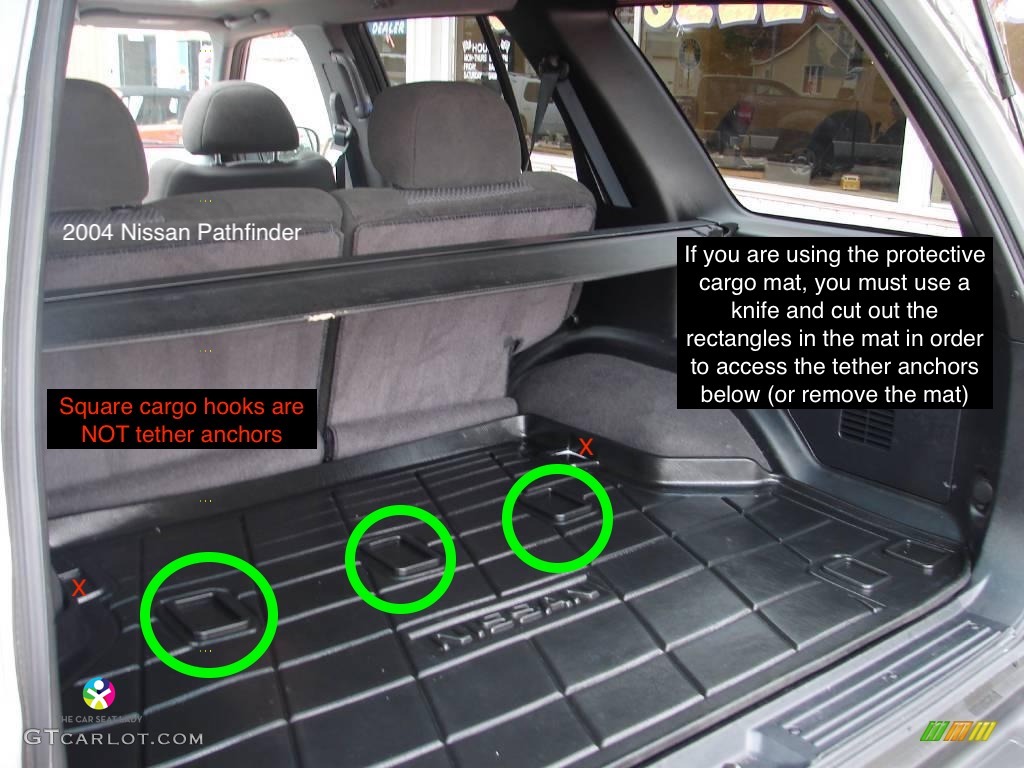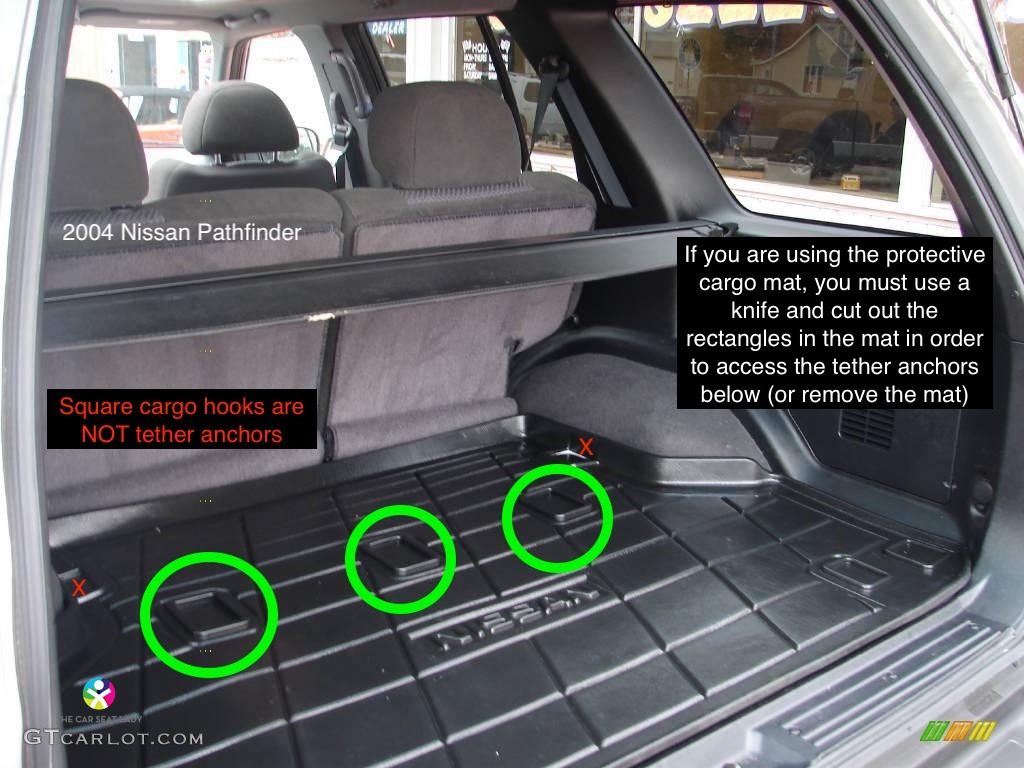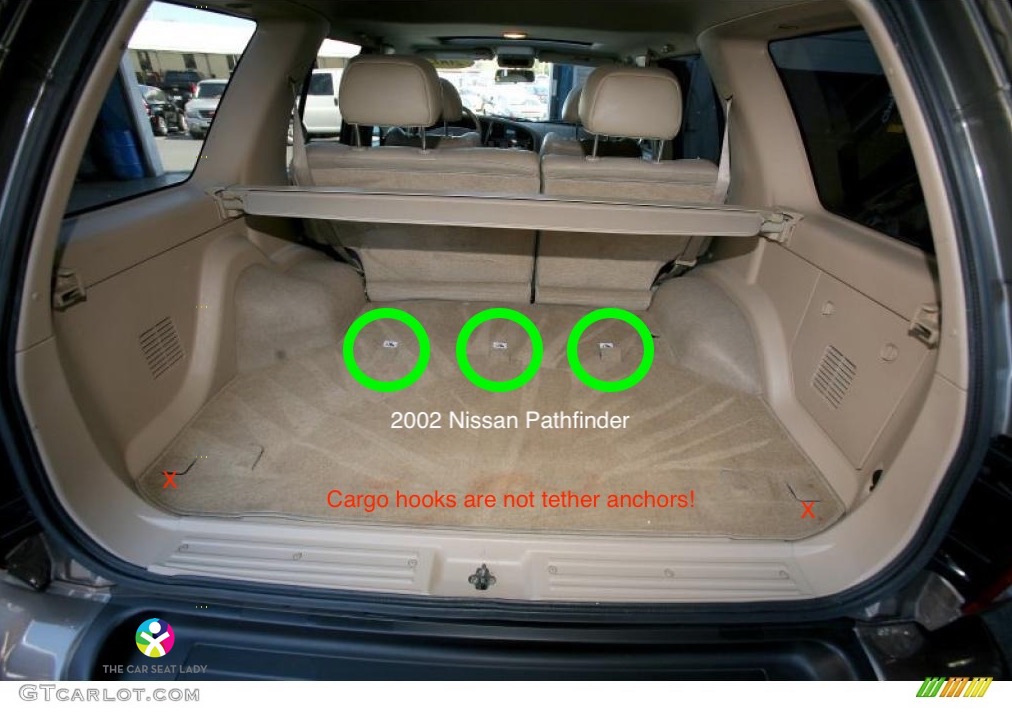 ---
1996-mid 2001 Nissan Pathfinder
Starting in 1996, there were tether anchor points (where a tether anchor can be retrofitted) for all 3 seats in back – and they are located under the carpet on the cargo floor.
2C has only a lap belt and no head restraint.
For all 3 seats in back, the female end of the seat belt (the buckle) is on a long amount of seat belt webbing which can make it hard/impossible to yield a secure installation with a car seat. When installing most car seats in this car, before buckling the seat belt you will want to twist the female end 3 full revolutions to shorten it, which will increase your chances of getting a tight installation with your child's car seat.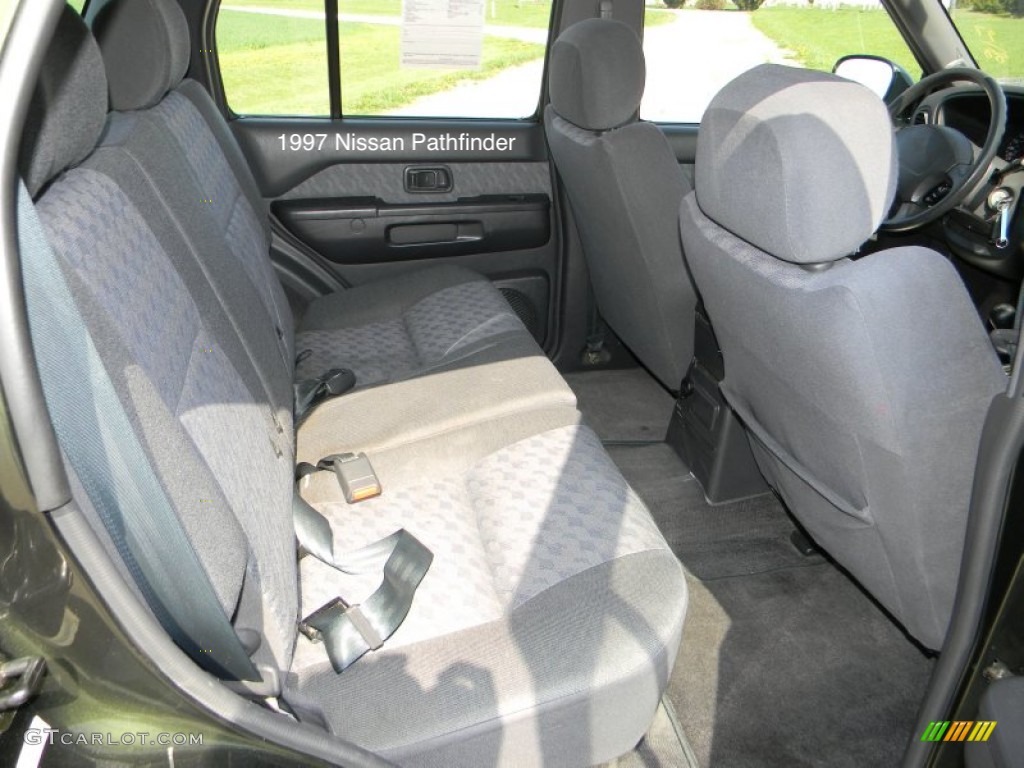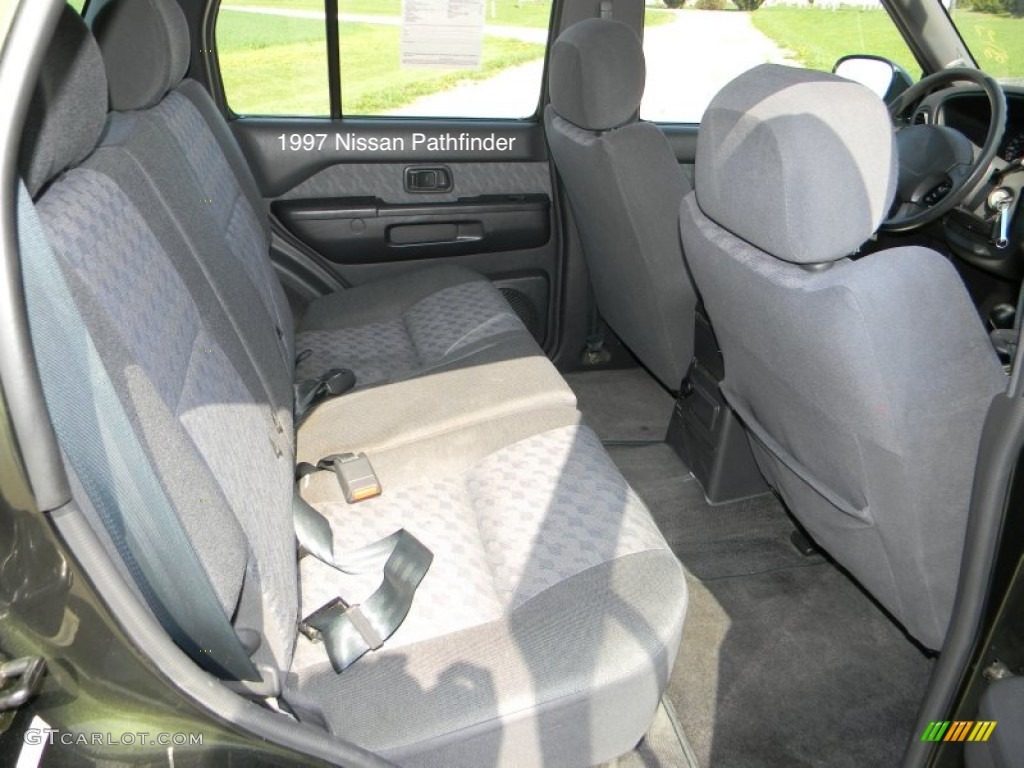 If you can't find the seat belt for the center seat and/or seat belt buckles for any of the seats in back (like as is shown in the picture below), lift up the vehicle seat cushion (see webbing loops in seat crack) and you'll find the hardware buried underneath the seat cushion.