2018 Lexus RX (7 seater model)
For 2018, Lexus introduced the RX with an optional 3rd row. The 2nd row is the same in the 5 and 7 seater models – the only difference is whether there is a 3rd row or not (which seats 2 people).
The 3rd row is cramped and has only one tether anchor. The placement of the seat belt buckles very far forward of the seat bight (crease) in the 3rd row will make it exceptionally challenging to get a secure installation of a forward-facing car seat back there. The 3rd row is not deep enough for rear-facing car seats.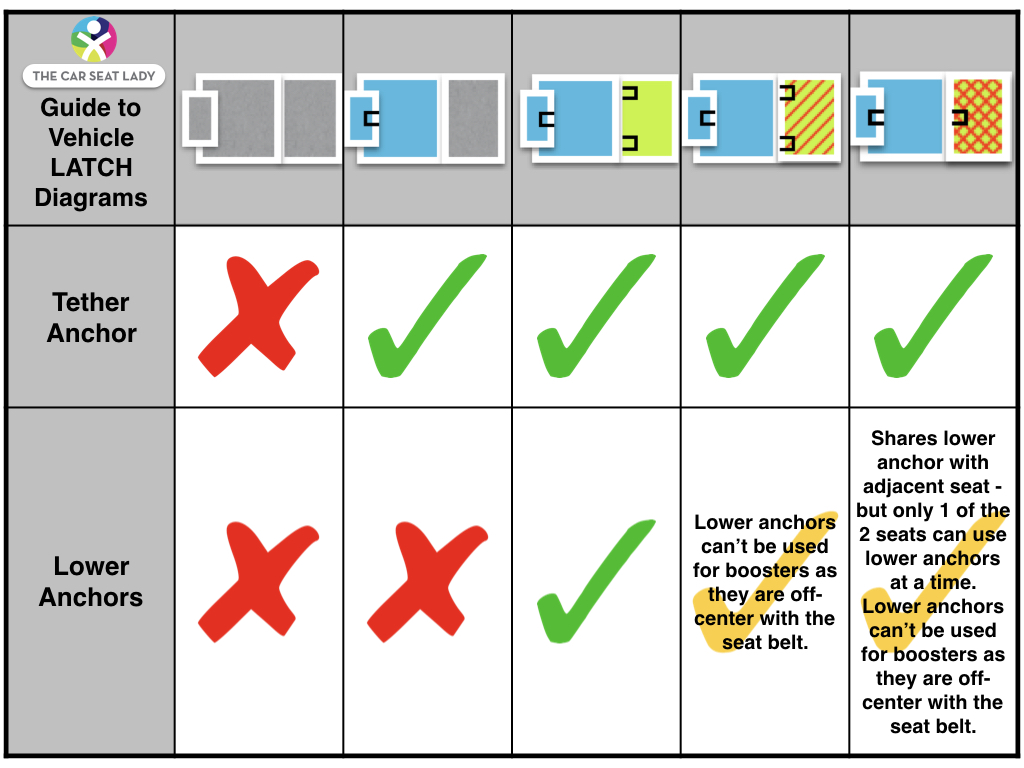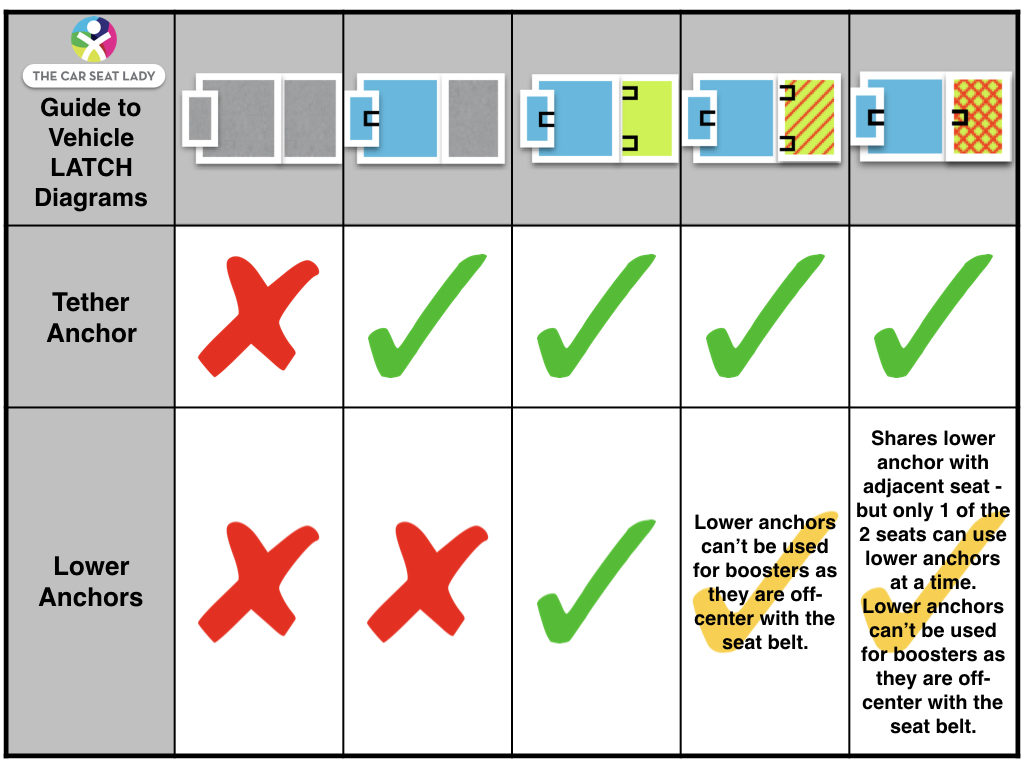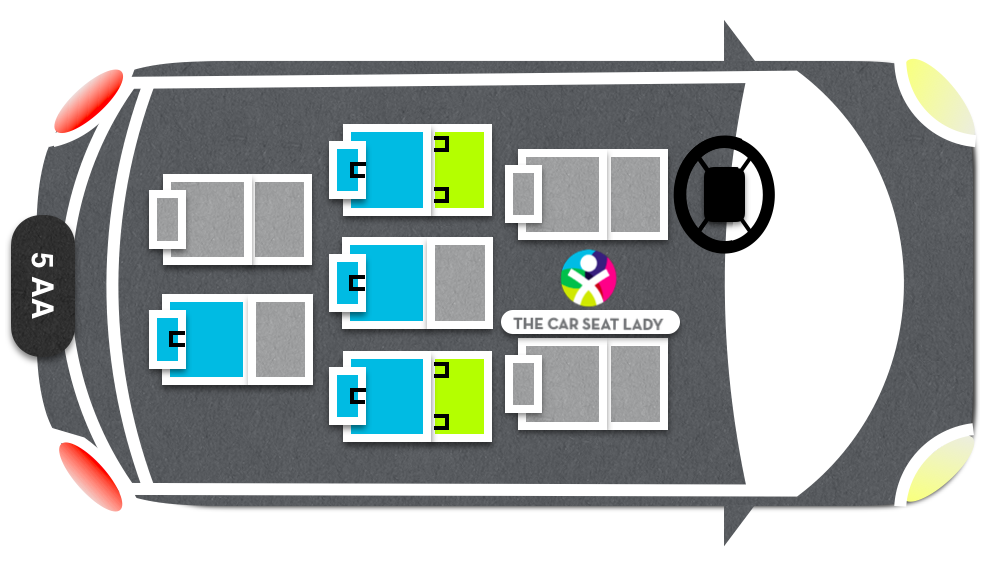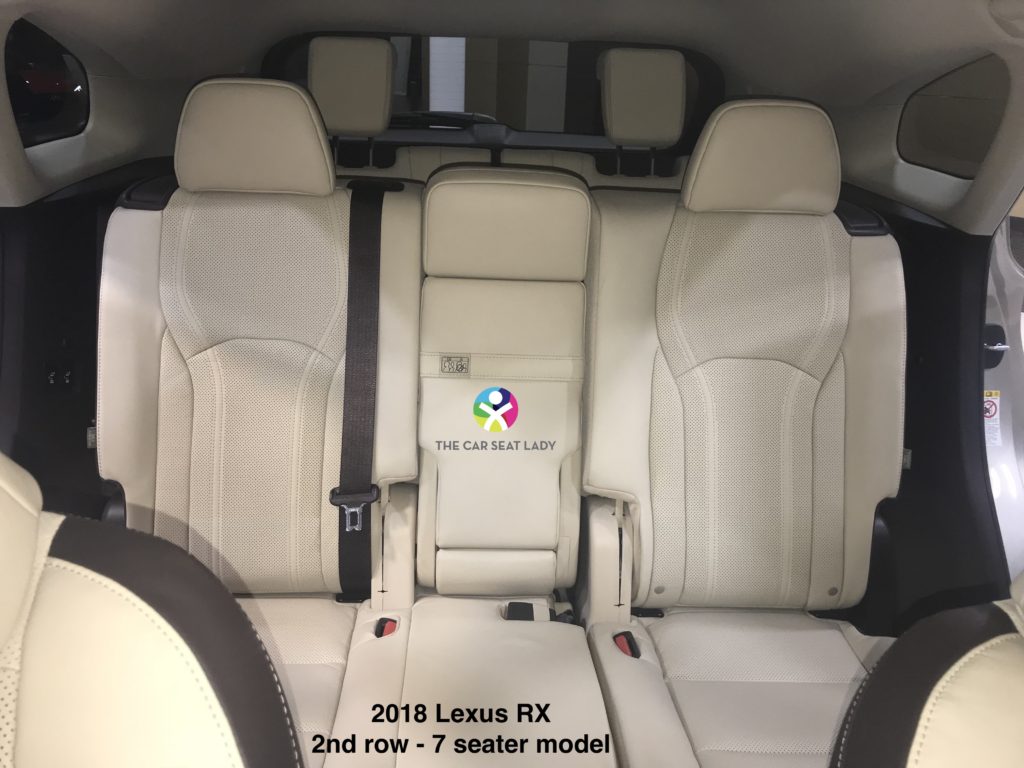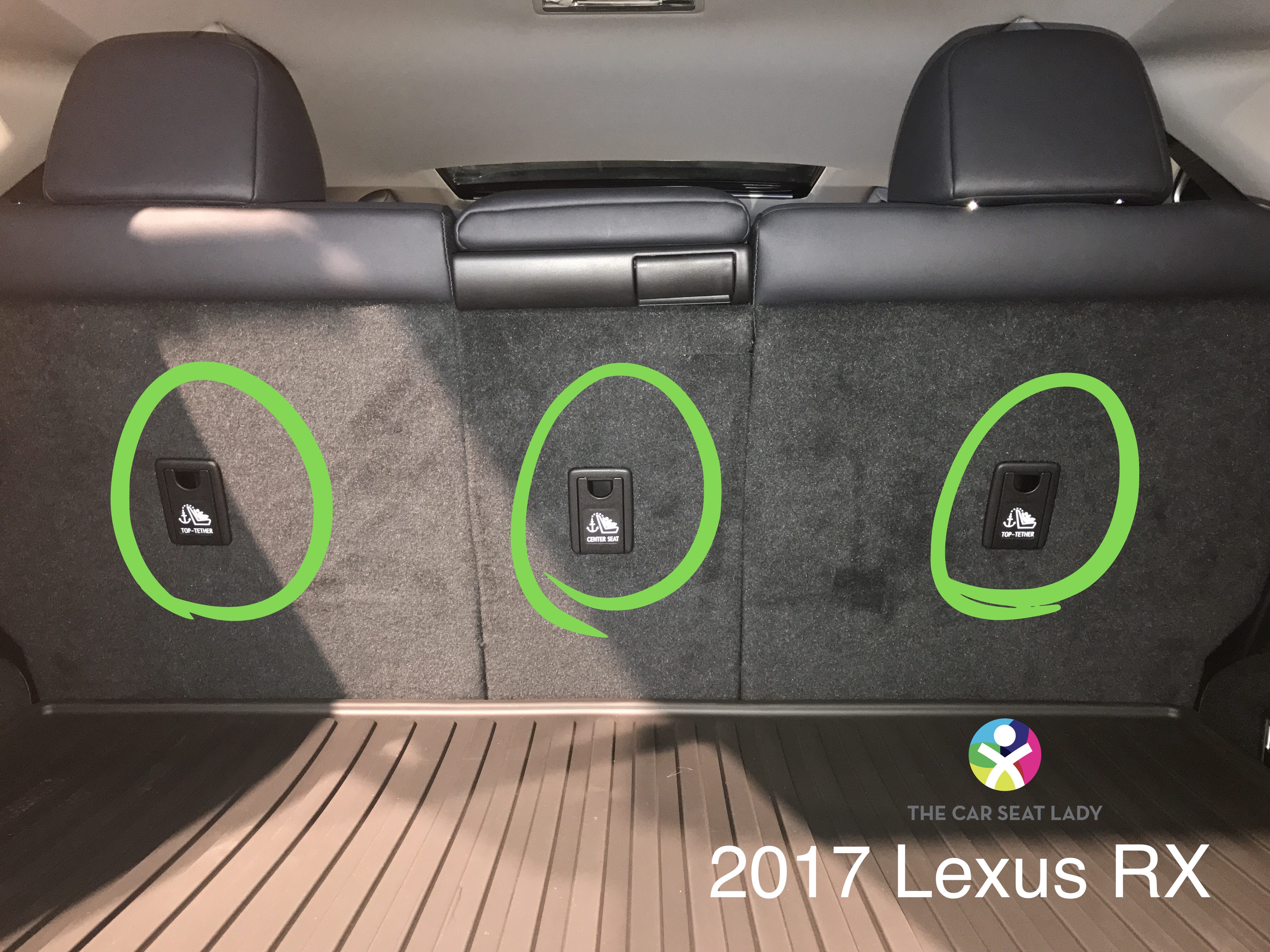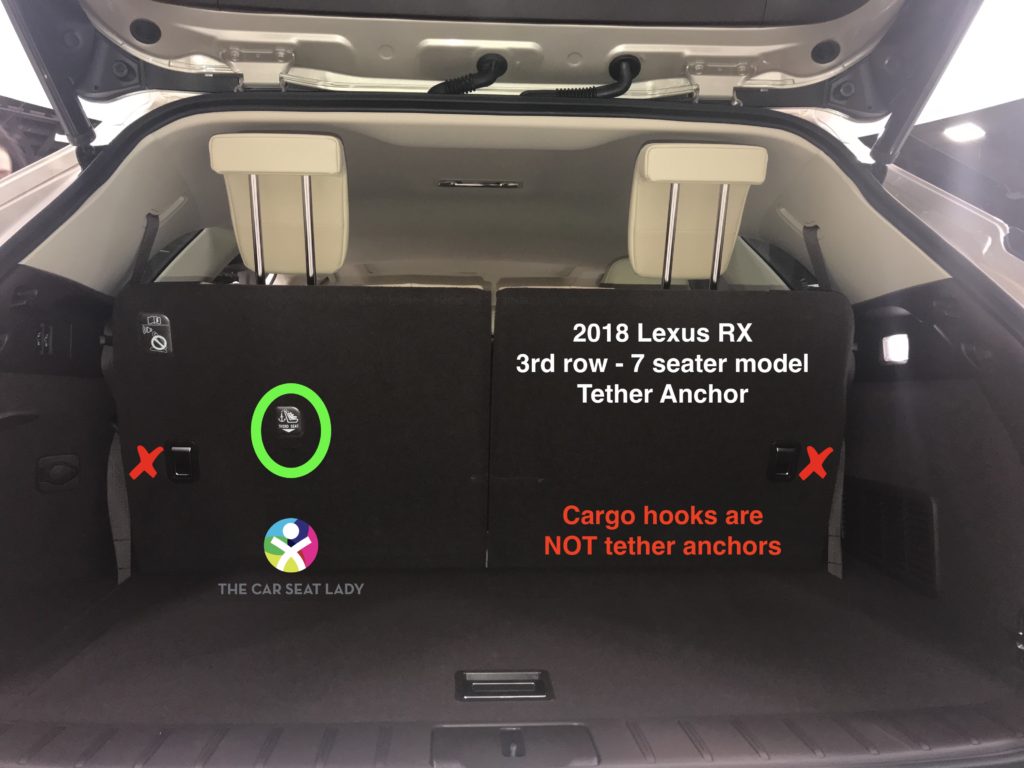 ---
2016-2018 Lexus RX (5 seater model)
The RX was redesigned for 2016 – the roof line seems to have gotten lower, and visibility with taller rear & forward-facing car seats in 2C has gotten worse.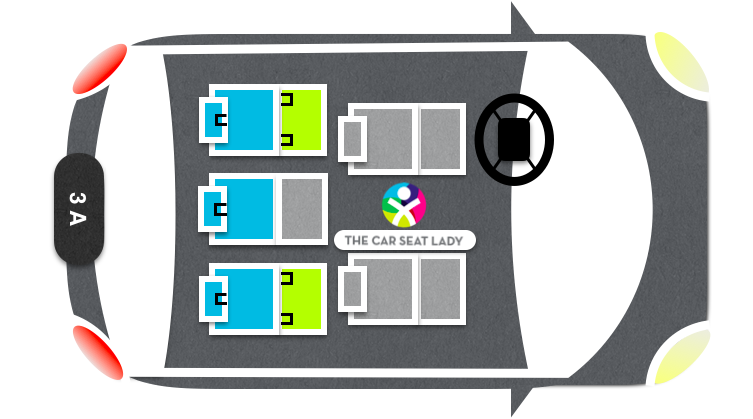 ---
2004-2015 Lexus RX
In 2013 the RX had a few minor changes in the back seat. The 2004-2012 head restraints for 2D and 2P are slightly different in that they stick out from the back rest when in their lowest positions – but for 2013-2015 they angle forward as they go up. The tether anchor for 2C was moved in 2013, so that it is now in the same line as those for 2D and 2P (before it was slightly higher). The seat back recline lever in the older models was at the top of the vehicle seat (near where an adult's shoulder would be). Otherwise the back seat is the same, so we've grouped it together from 2004-2015.
---
2001-2003 Lexus RX
2001 saw the introduction of several key safety features. First, there is now a shoulder belt for 2C. In addition, there are now tether anchors that come in the vehicle for 2D and 2P – but sadly 2C still does not have a tether anchor. Also, there are now lower anchors for 2D and 2P.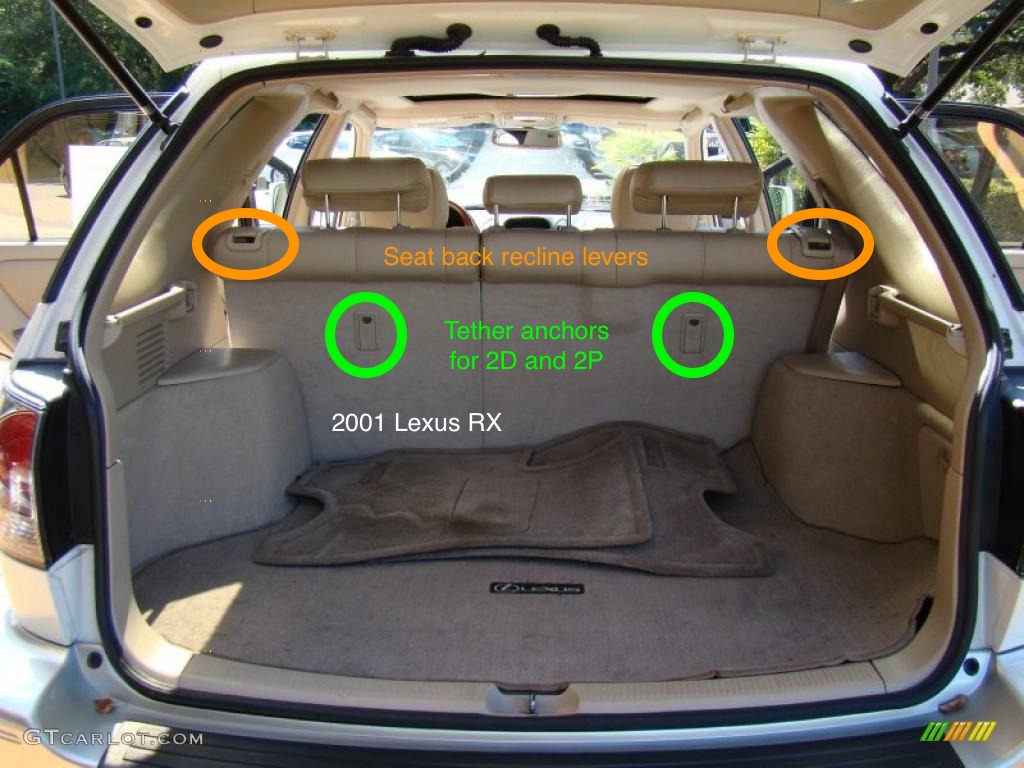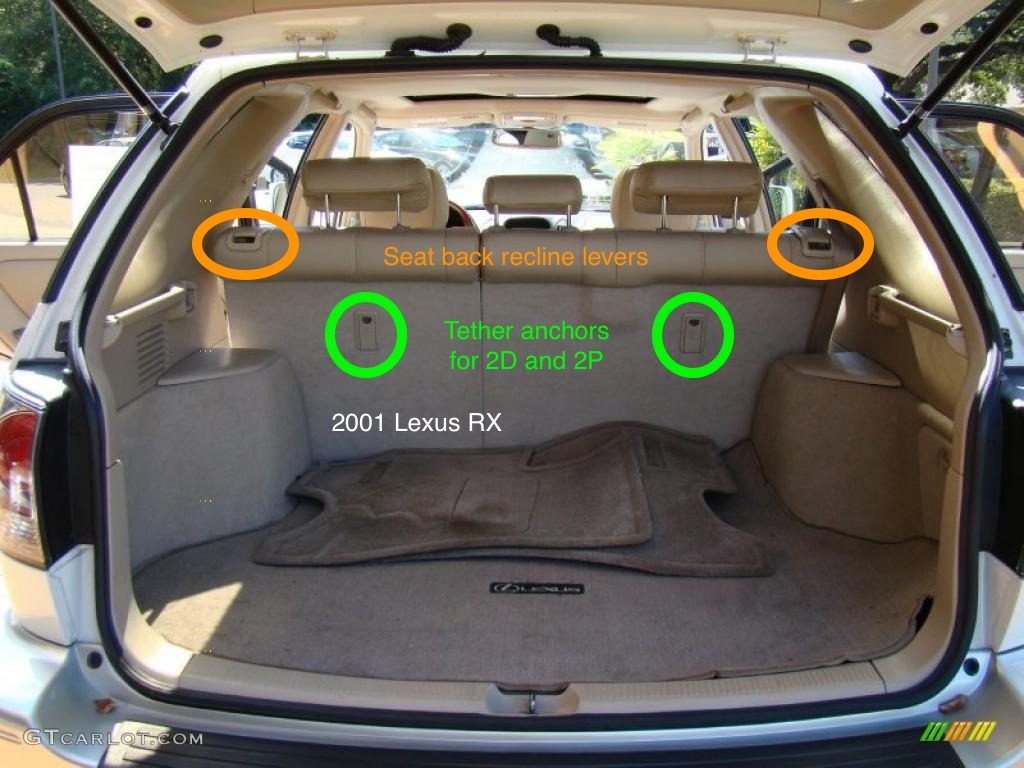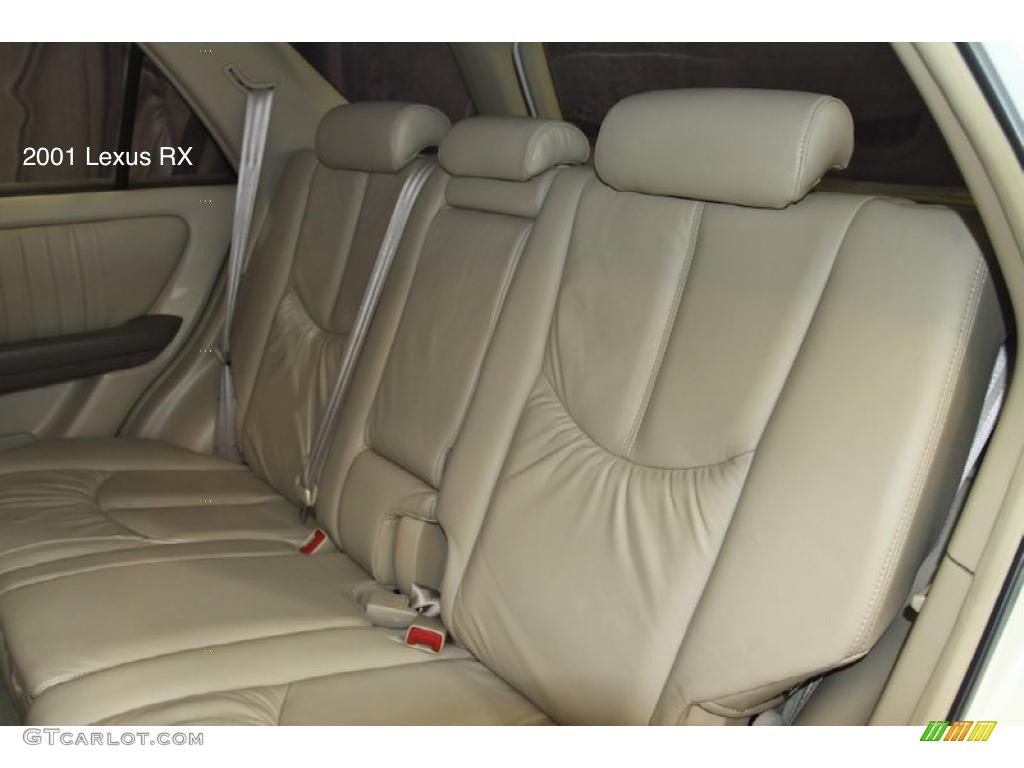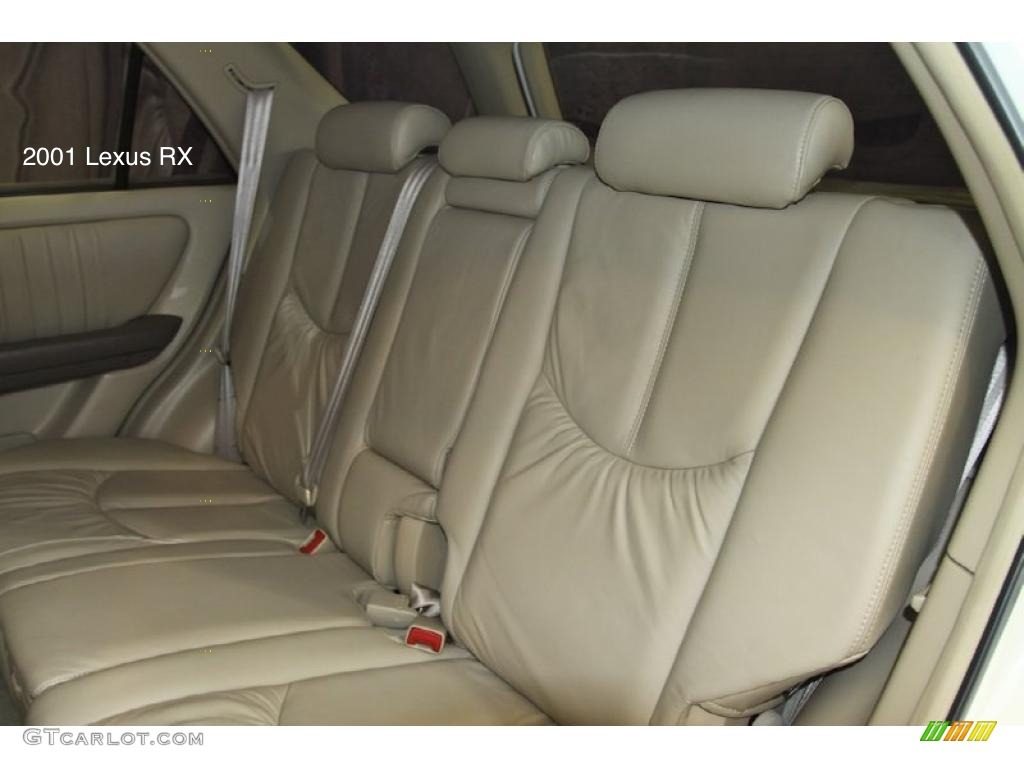 ---
1999-2000 Lexus RX
Introduced in 1999, there were no tether anchors – but tether anchors could be retrofitted for 2D and 2P, but not for 2C. There is only a lap belt in 2C – which means it is only a safe position for kids in car seats (and since there is no tether anchor in 2C, really only a safe position for kids in rear-facing car seats).