2011-2018 Kia Sorento
2009 Kia Borrego
The Sorento was not made for 2010, and came back completely redesigned for 2011 – now as a 7 seater (older models were only a 5 seater).
There are sadly no tether anchors, or lower anchors, in this 3rd row. There is severe seat belt overlap between 2D & 2C – but at least the buckle for 2D is flexible, which will allow 2 VERY narrow car seats to be installed side-by-side in 2D & 2C (for example, a rear-facing Clek Fllo in 2C and a rear-facing Clek Foonf in 2D – both installed with the seat belt).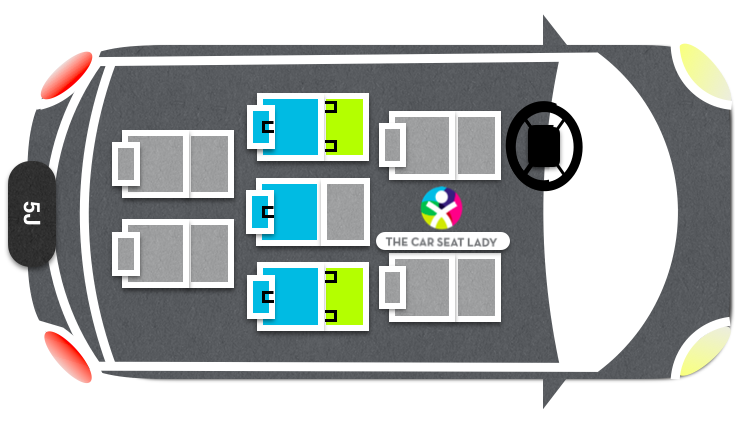 The only difference between the Borrego and the Sorento was a slight change to the design of the head restraints for the side seats in the 2nd & 3rd rows. The Borrego head restraints, like the Sorento ones, are removable.
There is significant overlap in the 2nd row between the driver & center seats.
---
2003-2009 Kia Sorento
The shoulder belt for 2C comes from the roof (yes, this is safe) – see here how to connect/disconnect it. There are head restraints for all 3 seats and all are adjustable.