2010-2018 Hyundai Tucson
The vehicle was refreshed for 2016 – the only thing that changed in the back seat is the location of the center tether anchor is now several inches lower than it was in previous model years. Otherwise the back seat is unchanged.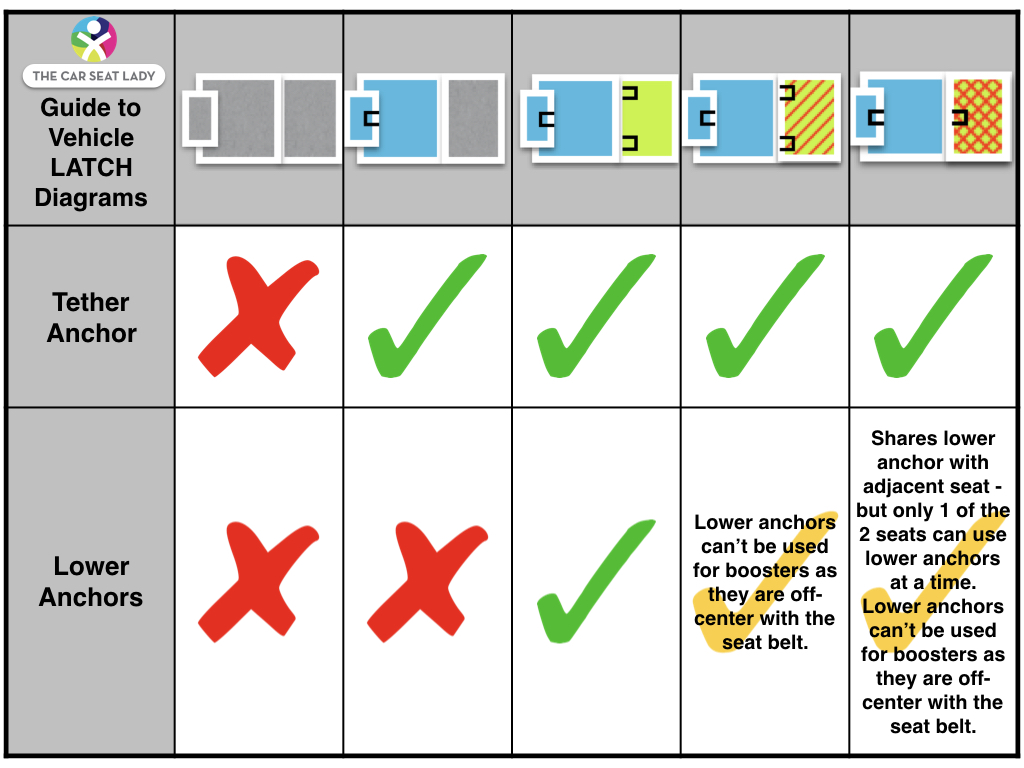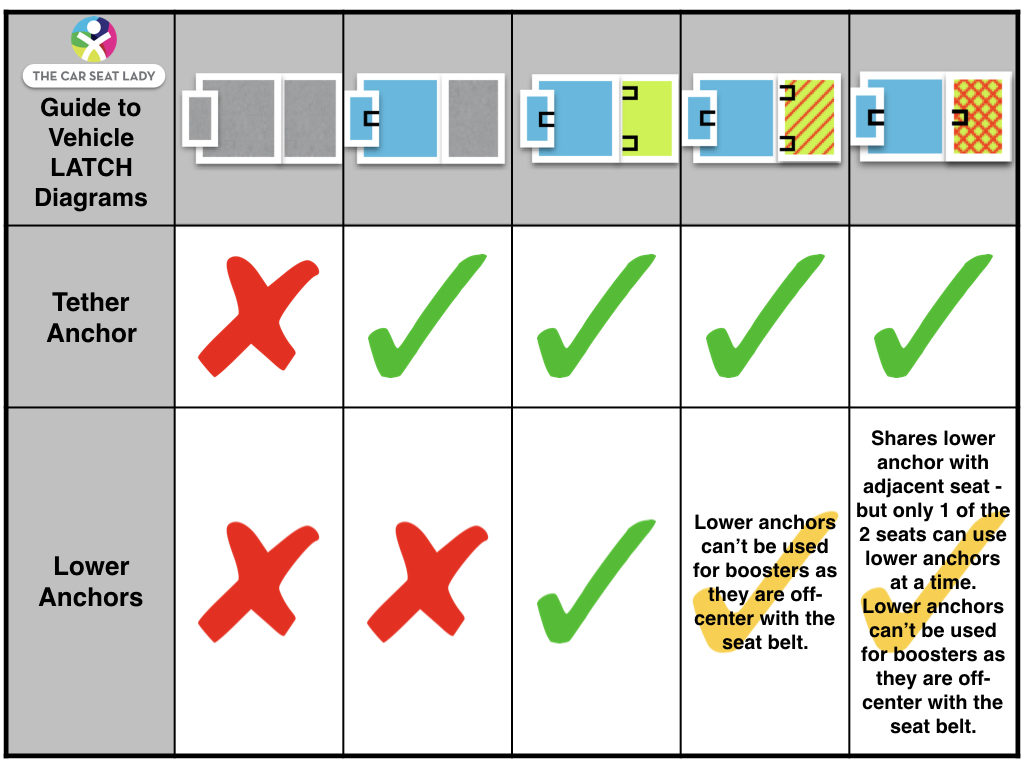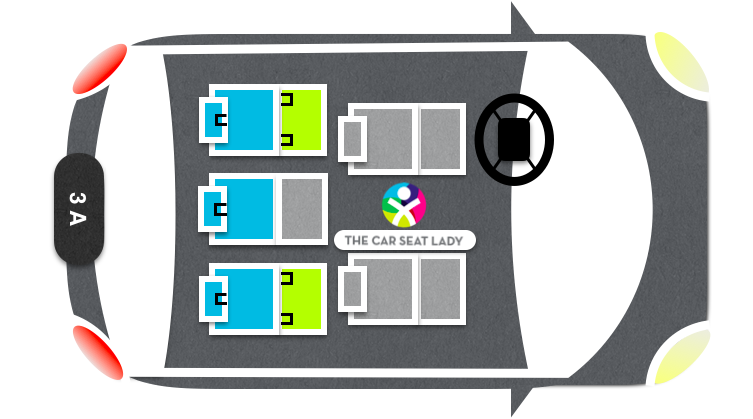 ---
2005-2009 Hyundai Tucson
There are head restraints and shoulder belts in all positions in this vehicle.