2016-2018 BMW X1
This vehicle is the same as the MINI Countryman 2017 & newer. The head restraints were changed for 2018 (and now protrude more) but otherwise the back seat is the same as it was since 2016.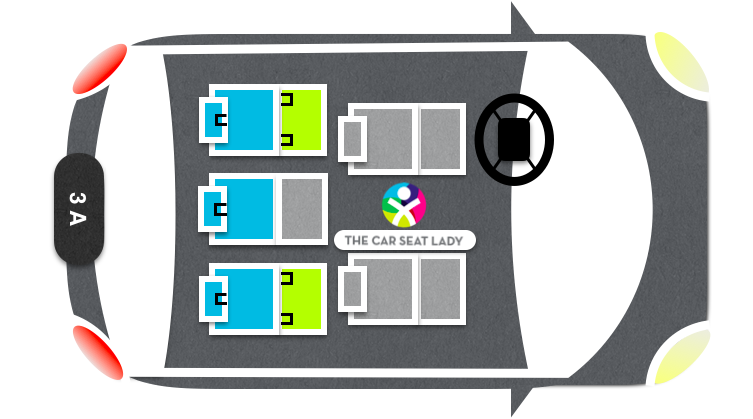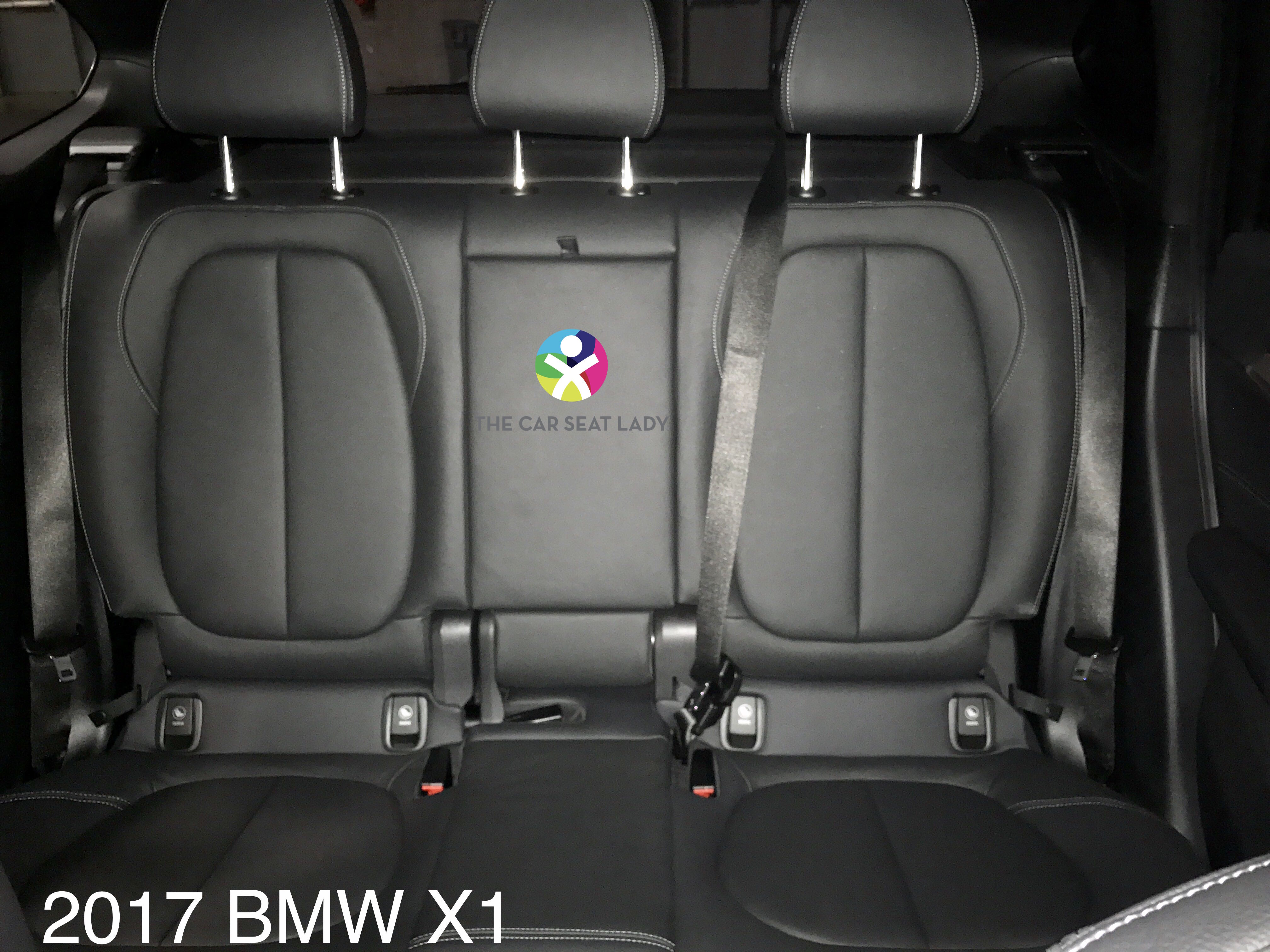 Unlike the older version of the X1, this one has a much better design for the back seat when it comes to fitting car seats and boosters.
---
2013-2015 BMW X1
This back seat is extremely inhospitable for car seats. It is very shallow – which means that most rear-facing car seats will take up too much room into the front seat. The Cybex Aton2 is a good choice for an infant seat that won't take up much room into the front seat when installed in 2D or 2P.
2C is very narrow, humped, and the seat belt buckle is very long – all of which will make it impossible to get a secure installation with most car seats. There is also significant overlap between 2C and 2D.