2019 Acura RDX
The RDX is being redesigned for 2019 – and it is a great redesign! It will go on sale summer 2018. The buckles are now all flexible and the center is wide enough to accommodate a booster. The head restraints are all removable.
---
2013-2018 Acura RDX
The RDX was redesigned for 2013.
It loses its 5th lower anchor – and now has lower anchors just for 2D & 2P.This isn't a big deal, since the 5th lower anchor wasn't super helpful.
The tether anchor for the center seat is now in the roof.
2C is quite narrow – the Harmony booster just barely fit. The rigid buckles for 2D & 2P make fitting something in 2C much harder than it would be if there were flexible buckles – as flexible buckles in 2D & 2P often allow you to pull them out towards the sides of the car and thereby widen the center seat. This vehicle is not recommended for those looking to do 3-across, or 2 side-by-side.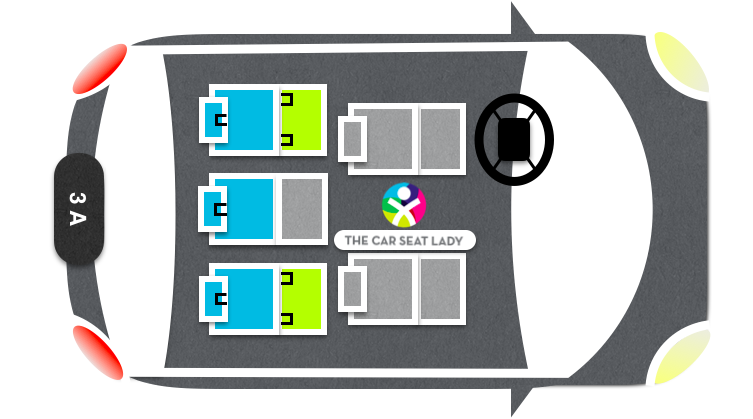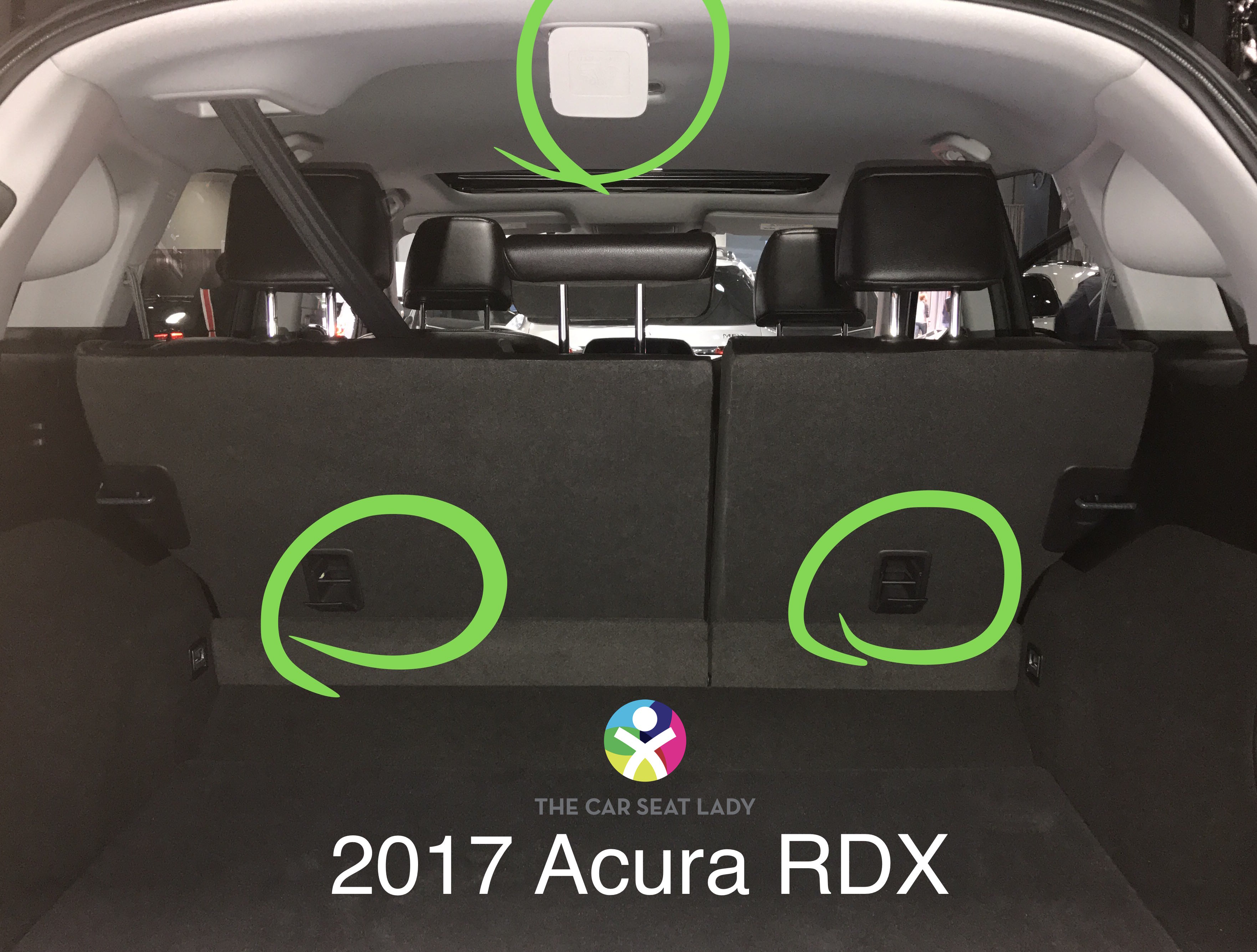 ---
2007-2012 Acura RDX
The RDX was first introduced for 2007.
For 2007-2012, the RDX has 5 lower anchors, allowing you to theoretically install a car seat in the center using LATCH. The reality is that a car seat installed in the center with LATCH will in most cases prevent you from having anyone (adult or car seat) in 2D as you won't have lower anchors for 2D (since 2 car seats can't use the same lower anchor) and the car seat in 2C will be sitting on top of, and blocking the use of, the seat belt buckle for 2D.
There is also a fair amount of seat belt overlap between 2D & 2C.
While this back seat is not ideal for 3-across, we've fit 3-across with 2 rear-facing Clek Foonfs (2D & 2C – both installed with seat belt) and a Cybex Aton2 in 2C (installed with seat belt + load leg).