If you are looking for information on the Yaris hatchback, click here as this page is only about the Yaris sedan.
---
2017-2018 Toyota Yaris iA (sedan)
The Yaris sedan was reintroduced for 2017 (it was last made in 2012) as the Yaris iA. While there is no seat belt overlap, the buckles for 2D & 2P are rigid and the center is narrow so it will be challenging to fit many car seats and boosters in 2C (although some will fit).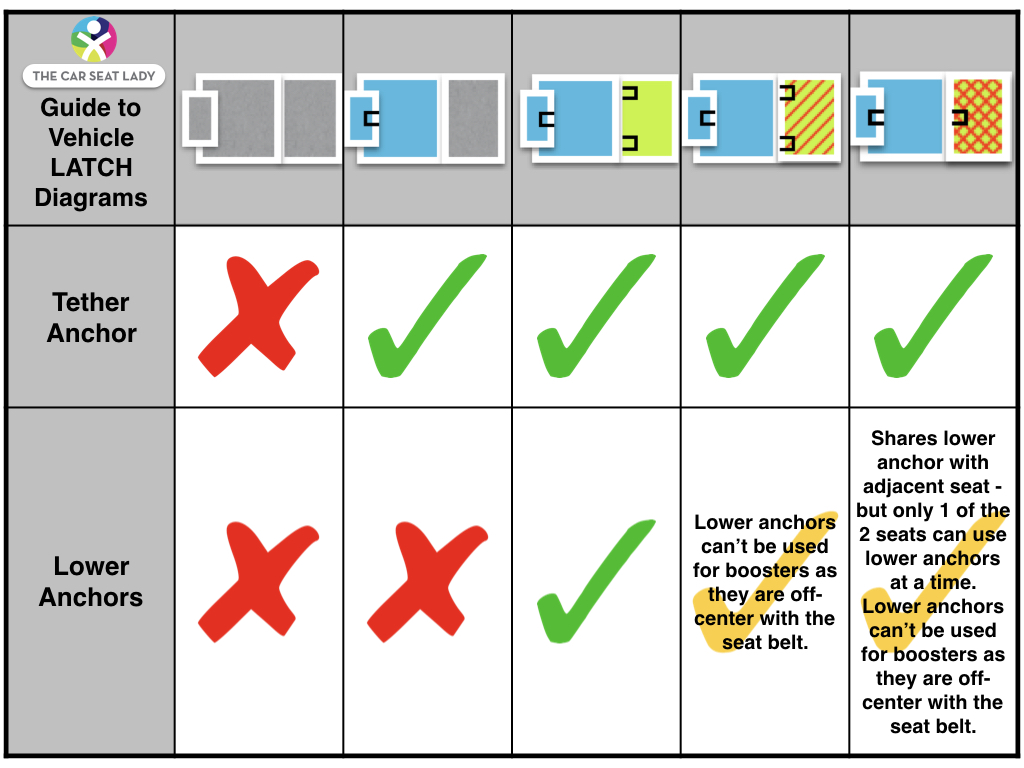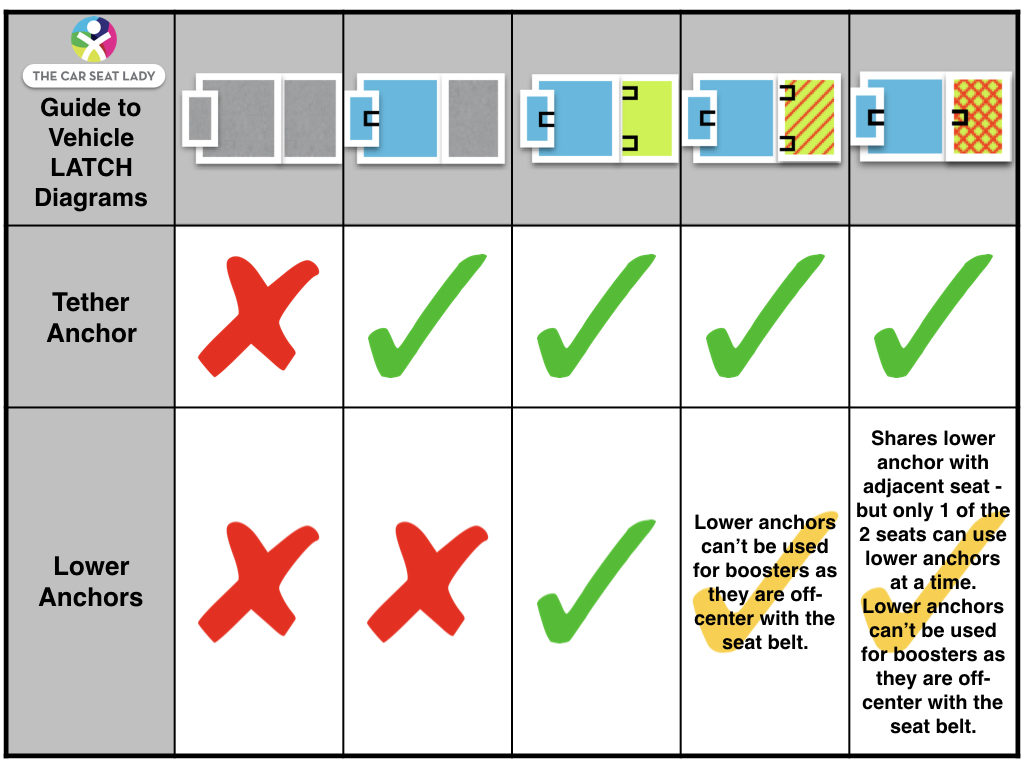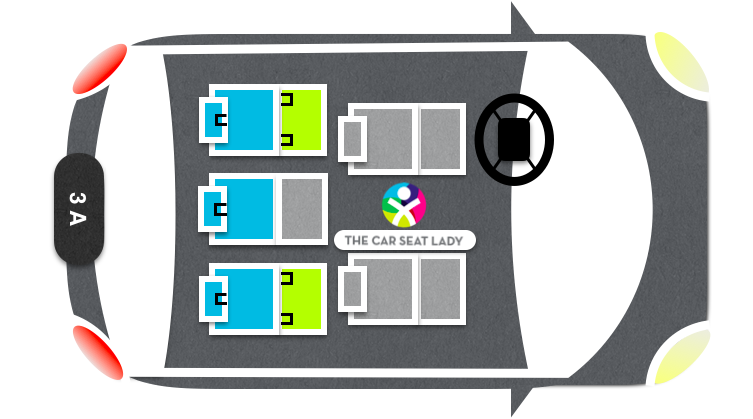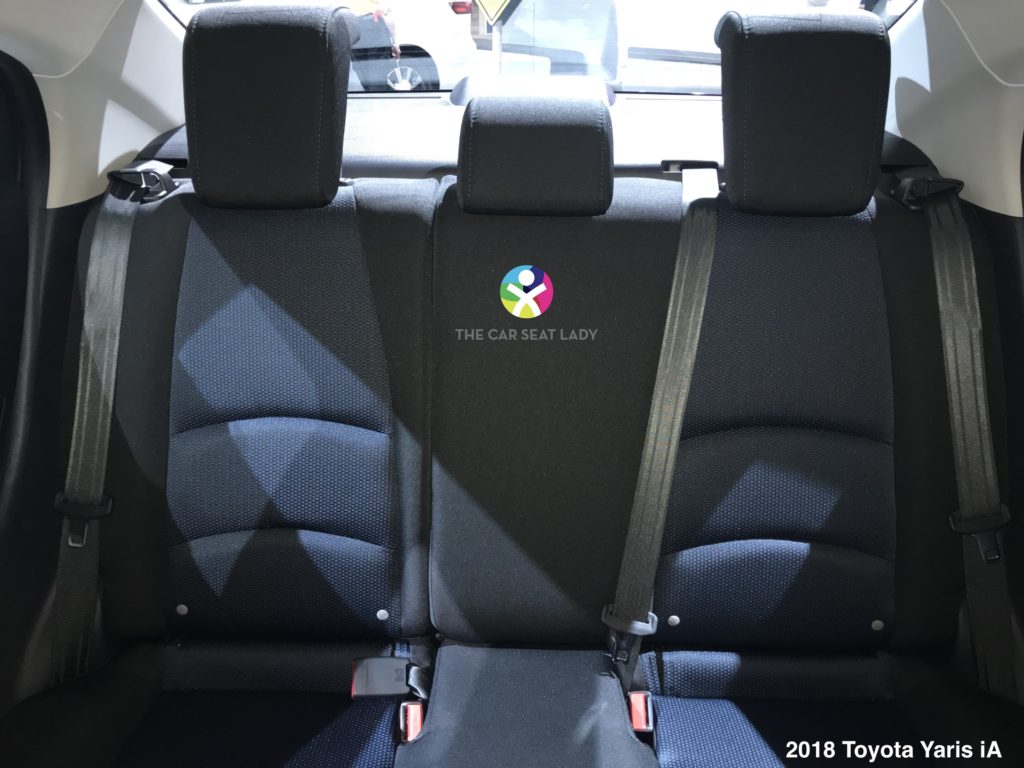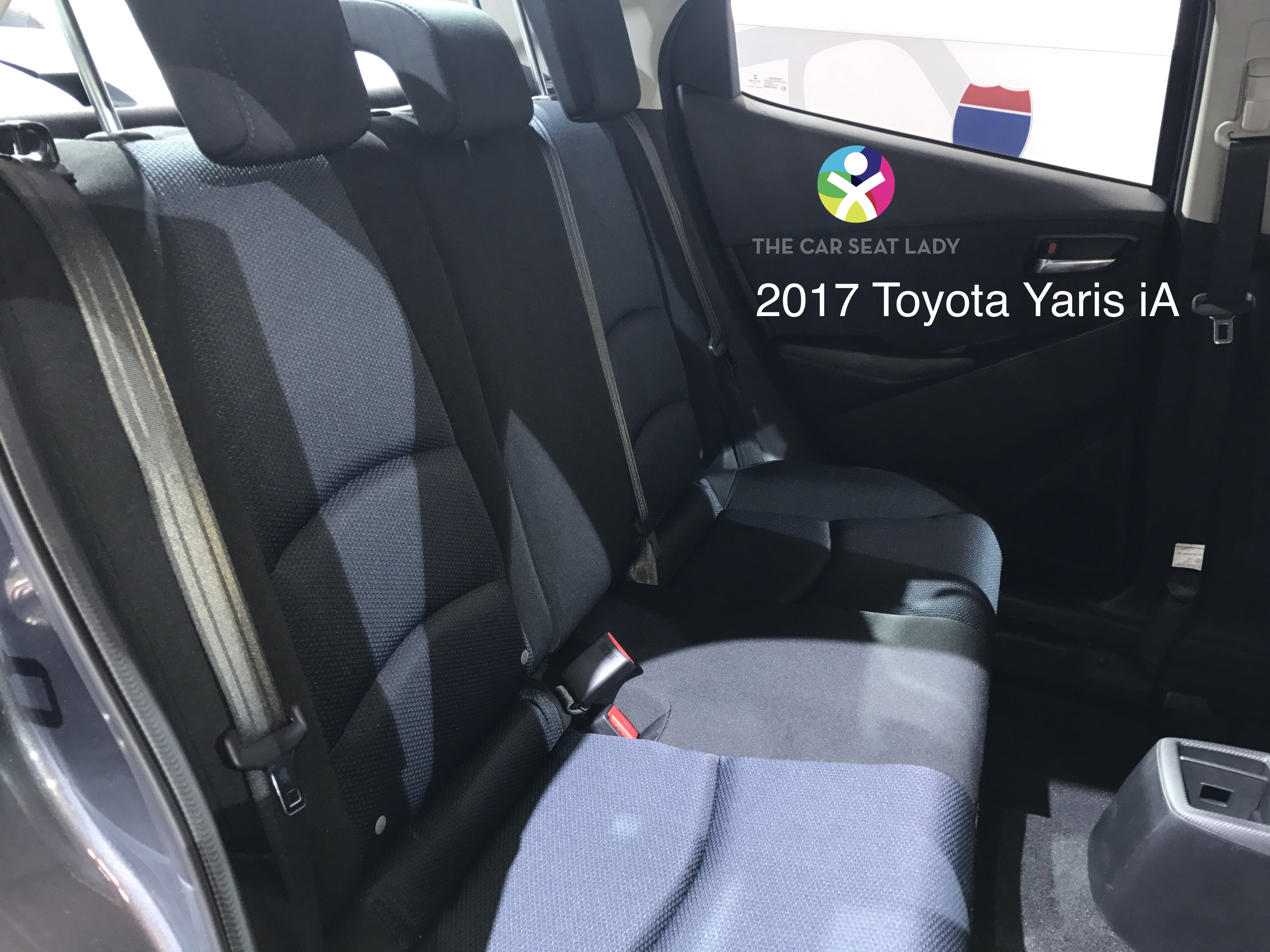 To remove the head restraints (if they are interfering with a forward-facing car seat or high back booster), you must fold the back seat forward so the head restraint will clear the roof line as you try to remove it.
---
2007-2012 Toyota Yaris sedan
The Yaris was first introduced in 2007 as a sedan or a 3-door hatchback, and then later in 2009 as a 5-door hatchback as well. This page is solely about the sedan.
There are adjustable, removable head restraints and shoulder belts for all 3 spots in back. The center is wide enough for many car seats and boosters.
The seat belt buckles for all 3 seats are on a fairly long piece of seat belt webbing – you may find the need to twist the buckle stalk (up to 3 full revolutions) to shorten it in order to get some car seats installed tightly – as shown here.