2017-2018 Buick LaCrosse
The LaCrosse was completely redesigned for 2017. The very large bump at the bight (the part where the vehicle seat cushion meets the vehicle seat back) will interfere with the installation and fit of many car seats and boosters.
There is now no option for center LATCH in the 2017 & newer LaCrosse.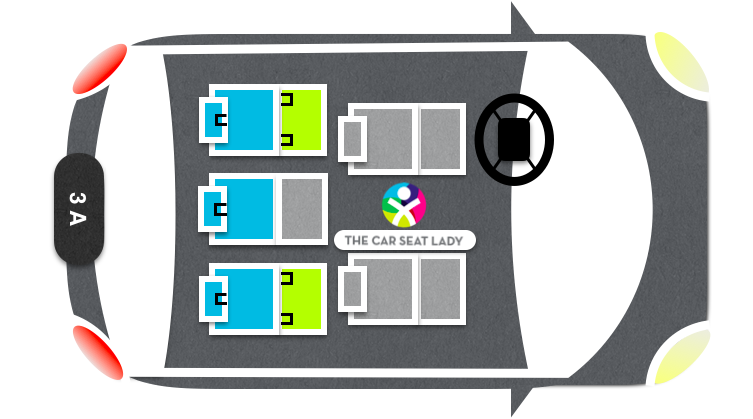 ---
2010-2016 Buick LaCrosse
2010 saw a change where there are no longer 3 complete LATCH positions, since one lower anchor was removed and there is now one shared between the driver & center seats.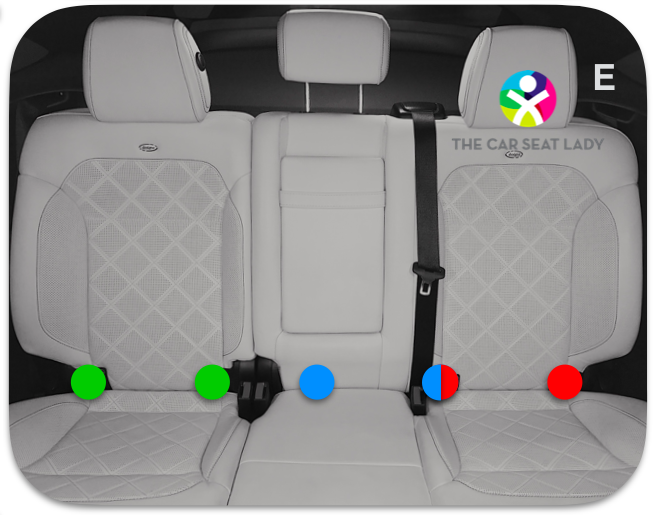 ---
2005-2009 Buick LaCrosse
This model year range has 6 lower anchors, creating 3 complete positions that have LATCH.