2011-2018 Audi A8/S8 sedan
2011 saw a redesign of the rear seat… which made 2C even more useless for car seats than it had been before. Now, 2C is basically a fancy pull-down arm rest with a head restraint that sticks out several inches and can't be moved up/down or removed – making 2C unable to fit any forward-facing car seat or high back booster. 2C is also too narrow for the majority of rear-facing car seats. Sadly, this is a large vehicle with a back seat that really only accommodates 2 (one on either side) and not 3 in back.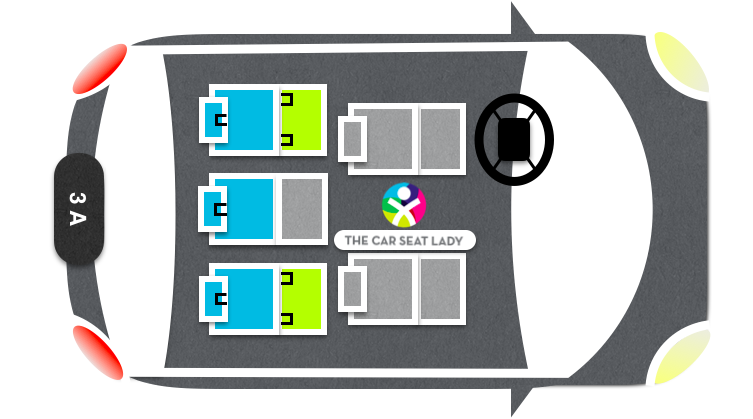 ---
2004-2010 Audi A8 sedan
2004 was the first model year to have lower anchors (since all the 2003's were made prior to 8/31/02 they weren't required to have lower anchors) – and the lower anchors are for 2D & 2P.
There is now a head restraint in 2C starting in 2004.
The back seat was significantly redesigned for 2004 – there is now a lot of sculpting and contouring to the vehicle seats in back and the depth of the seat for 2C is now shallower and elevated in the thigh/knee area – all of which will make 2C a more challenging spot to install a car seat than it used to be in earlier models of the A8.
---
2000-2003 Audi A8 sedan
2000 saw the introduction of several safety features including a shoulder belt in 2C, and tether anchors for all 3 seats in back. There are no lower anchors, but they can be retrofitted in the short wheelbase versions of the A8 (this retrofit is expensive and we'd recommend skipping it and installing the car seat with the seat belt instead – look for a car seat with a built in seat belt locking device).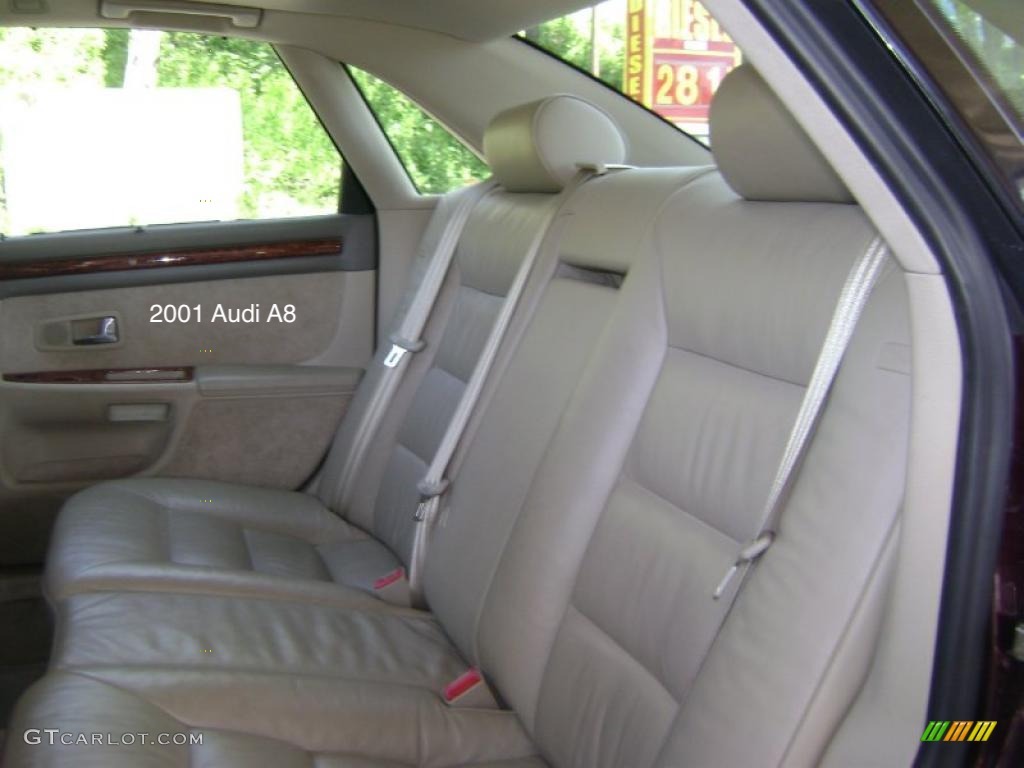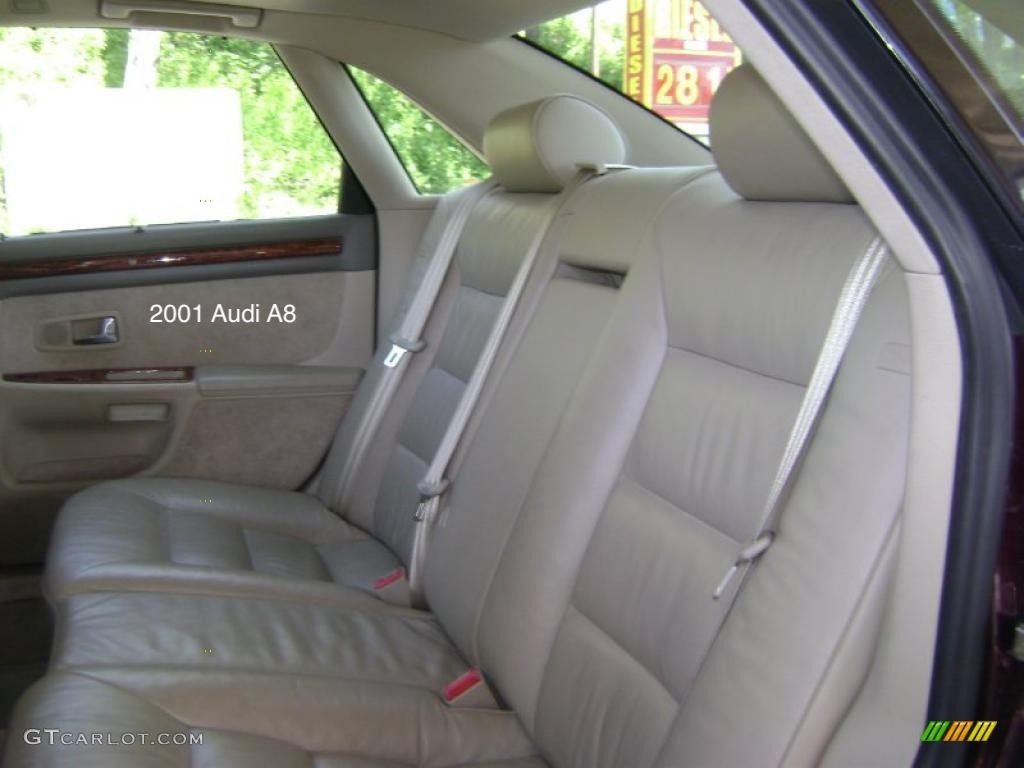 ---
1997-1999 Audi A8 sedan
1st introduced in 1997, it had a lap-only belt in 2C and shoulder belts in 2D & 2P. There is no head restraint in 2C – but there are head restraints in 2D & 2P that are adjustable and tall enough.
There are no lower anchors or tether anchors in the 1997-1999 A8. However, tether anchors can be retrofitted in the 1997-1999 and lower anchors can be retrofitted in the 1999 with the short wheelbase. We would not recommend wasting money on adding lower anchors (as you can easily install a car seat with the seat belt instead) – but would VERY strongly recommend retrofitting a tether anchor if you will have a child in a forward-facing car seat riding in this vehicle.