2017 Honda Ridgeline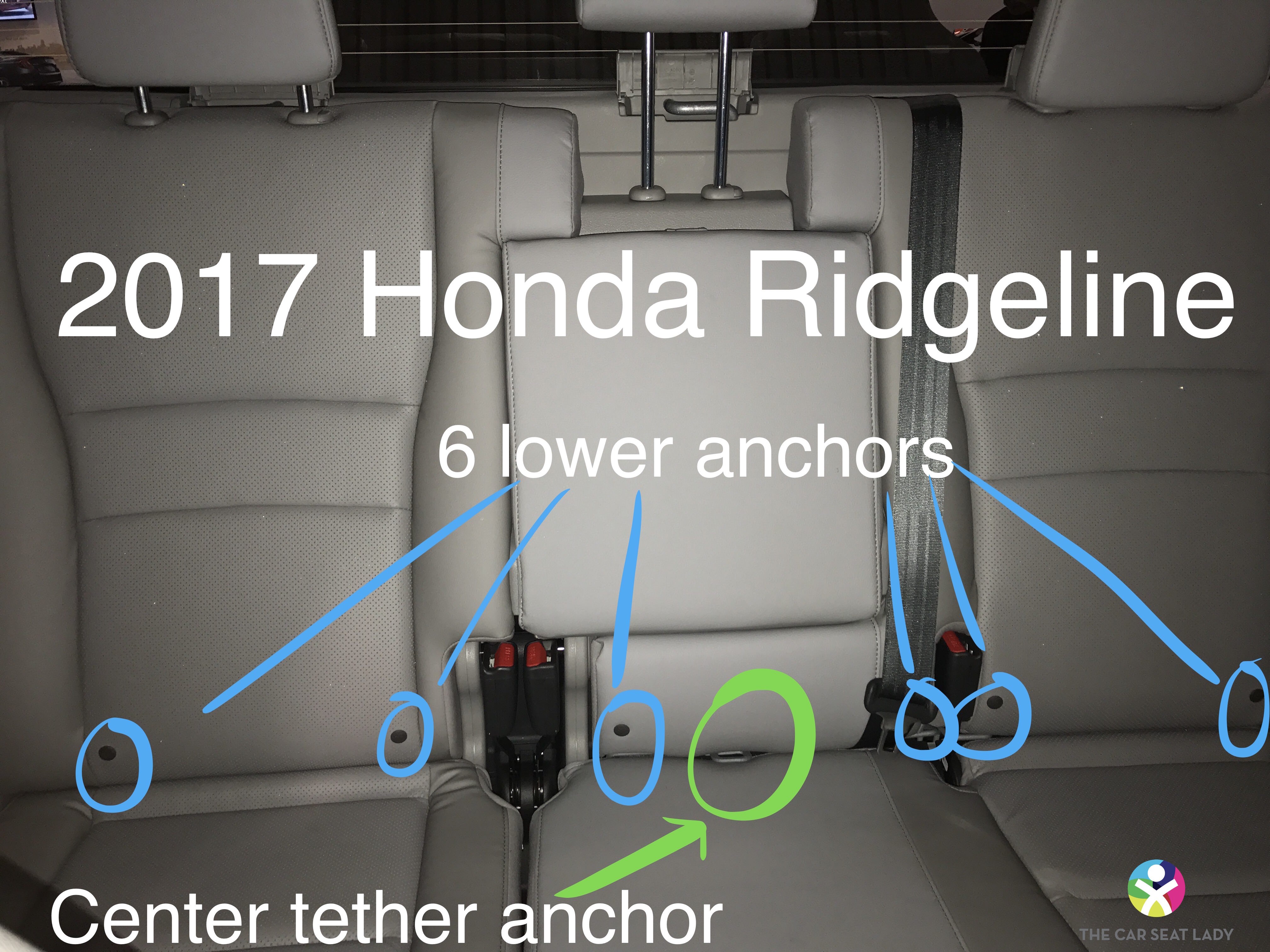 Pick-up trucks are known for their "unique" tether strap routing paths – and the Ridgeline doesn't disappoint (insert sarcasm). The tether becomes like the cream in an oreo cookie sandwich – with the back of the child's car seat and the back of the Ridgeline's seat being the cookies. The tether strap must go through an "upper guide" and hook to the metal tether anchor. Adding to the confusion, there are 6 lower anchors AND the center tether anchor all as metal bars in the Ridgeline's seat crack. The tether anchors for the side seats are located on the side (see picture above).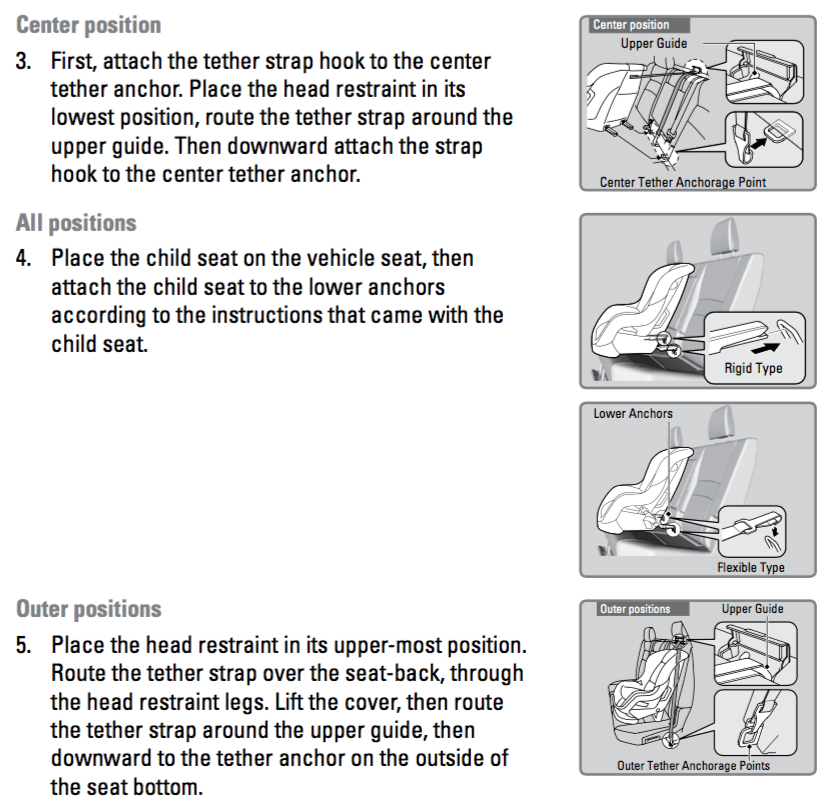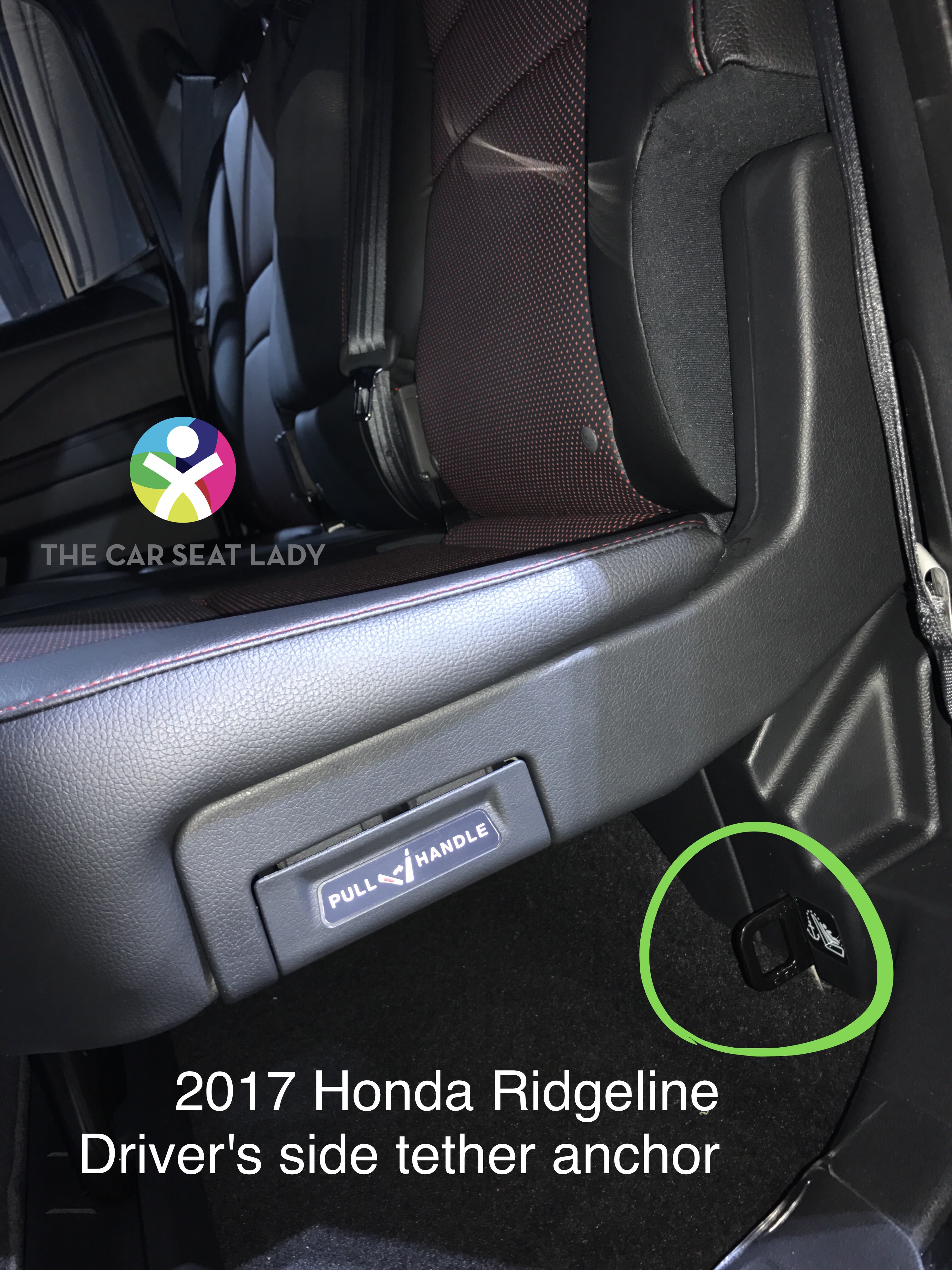 ---
2006-2014 Honda Ridgeline
The 2006-2014 share the same tether routing strategy as the 2017 – so please see above for further instructions.