2005-2018 Ford F-series SuperCrew
2017-2018 Ford F-series Super Duty SuperCrew
The Super Duty versions are heavier than the non Super Duty versions, and because the Super Duty's weigh more than 8,500 pounds they are exempt from the government's LATCH requirement – meaning they don't have to have tether anchors or lower anchors. Through model year 2016, the Super Duty's only offered tether anchors… but progress is happening as starting in 2017, Ford oh so generously added lower anchors to the Super Duty's!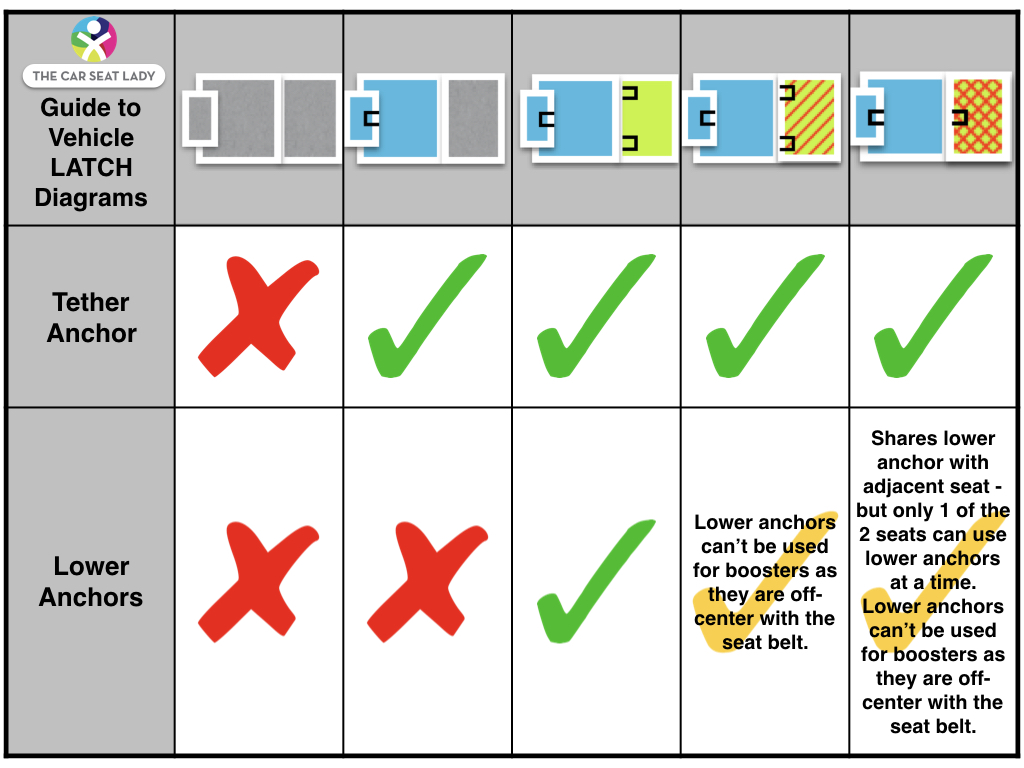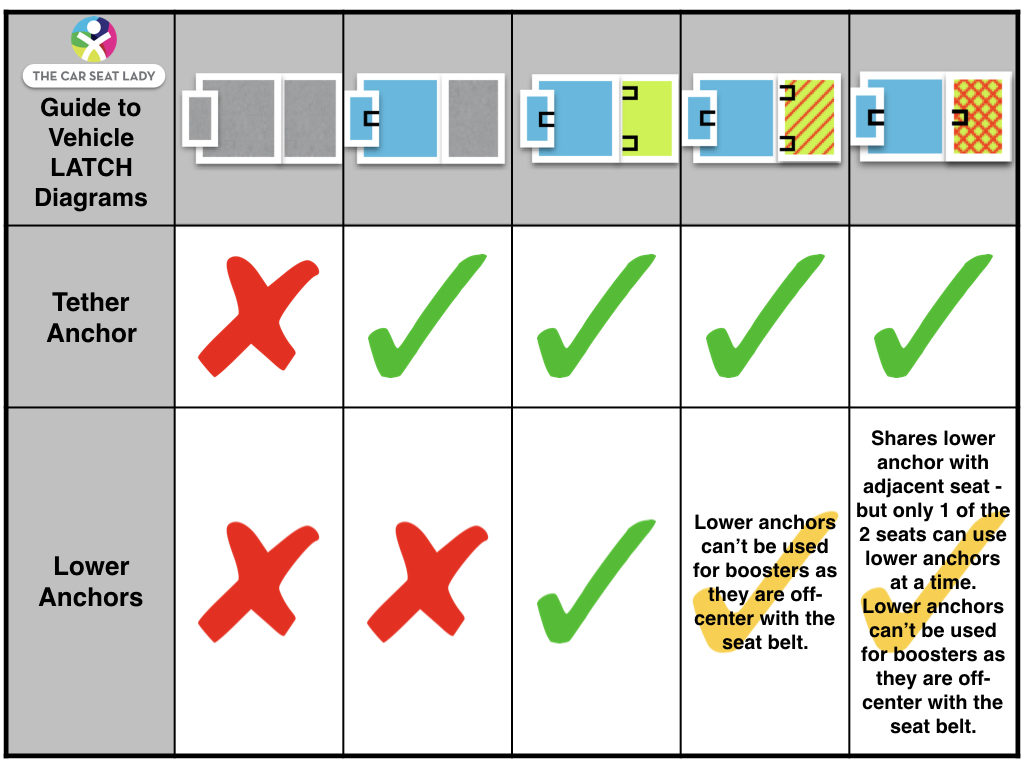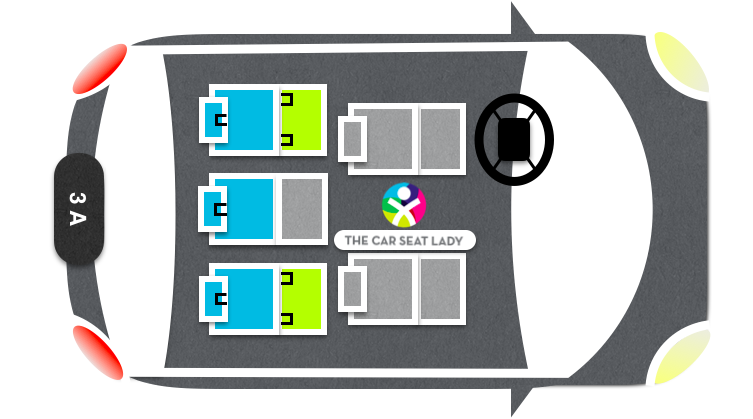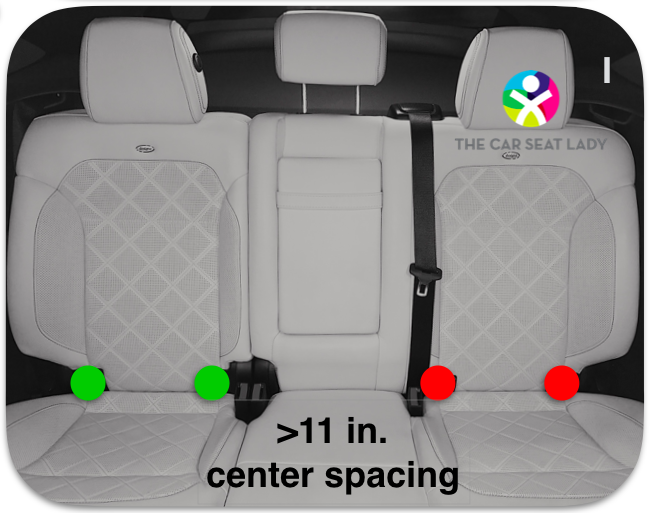 You may borrow the inner lower anchors (spaced 25.7 inches apart) to install a car seat in the center with the lower anchors, so long as the car seat manufacturer is ok with this (see here).
The tether routing is the same in the SuperCab & SuperCrew – where there are webbing loops behind each seating position and the tether goes through the loop for its own seating position and then across to the loop for an adjacent position.