2001-2004 Oldsmobile Silhouette
2nd row Captain's Chairs + 3rd row Stowable seat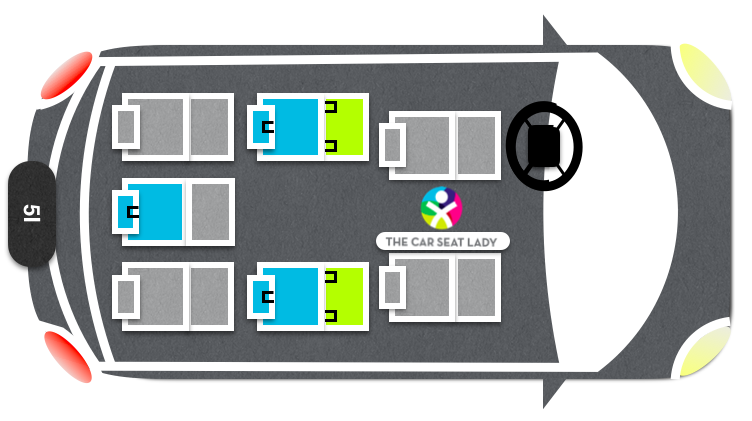 2nd row Captain's Chairs + 3rd row 50/50 seat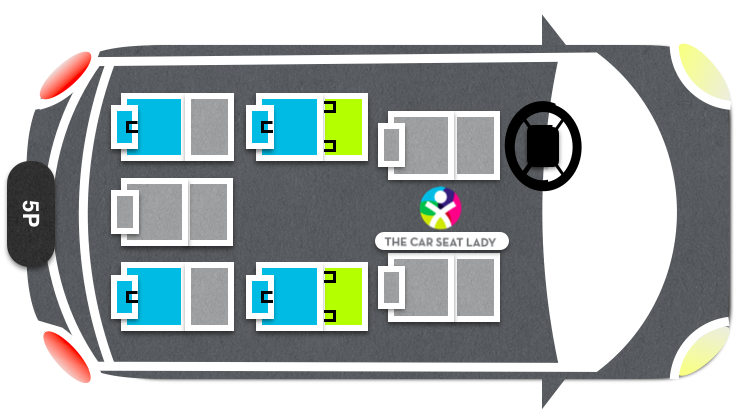 2D & 2P have switchable retractors with sliding latchplate
3D & 3P some have shoulder belts w locking latchplates with ELR (maybe just 2001 model year) and others have sliding latchplates with switchable retractors
3rd row: 50/50 split, or full bench – 3C has lap belt w locking latchplate
Getting the tether hook onto the tether anchor can be quite tricky. We find it easiest to fold the vehicle seat back forward, then hook the tether onto the tether anchor, then put the vehicle seat back upright.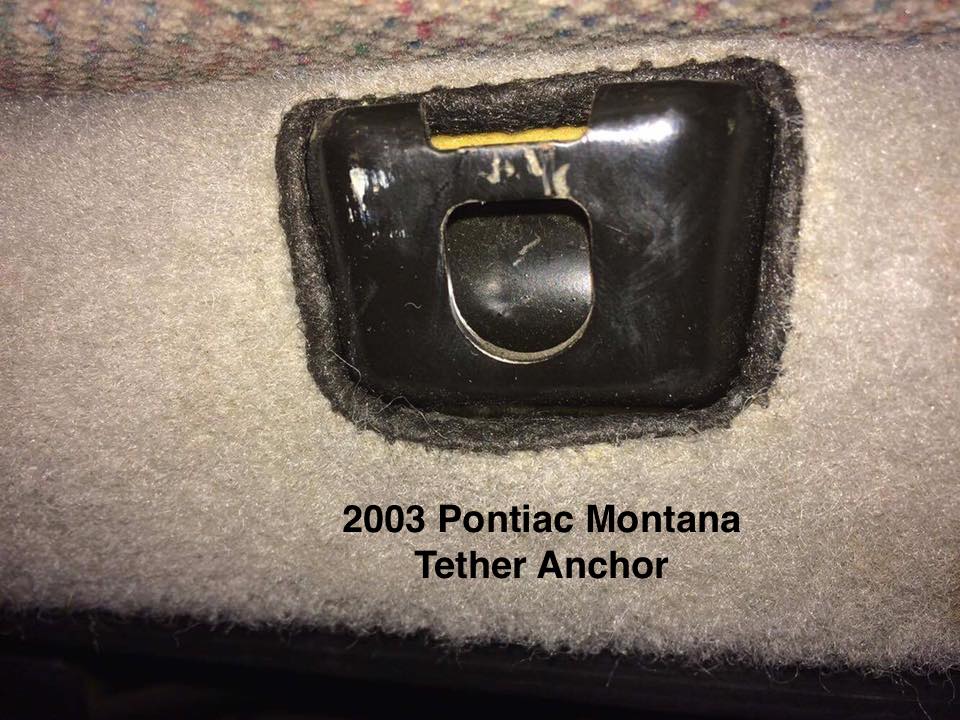 All Silhouettes have Captain's chairs in the 2nd row.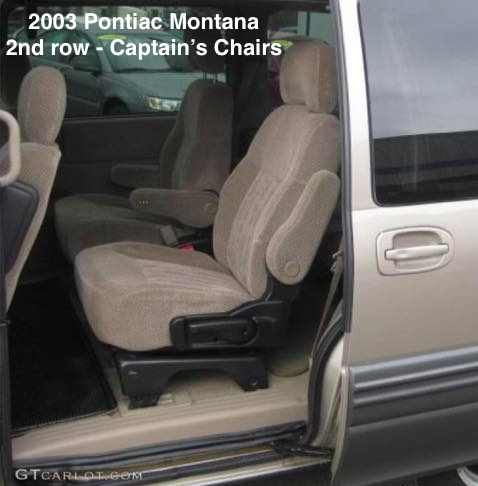 For the 3rd row, the Silhouette was available in a 50/50 split bench or a stowable bench (solid bench).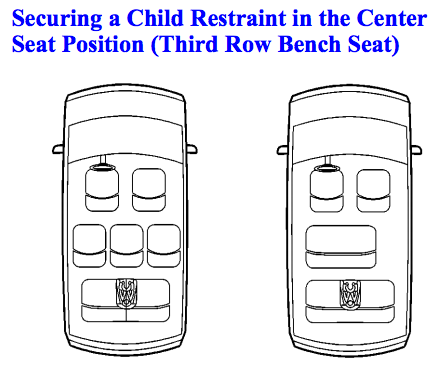 An anchor bar for a top strap is located at the rear of the seat cushion for each second and third row outboard seating positions, and for the center position of the second row. The anchor bar for the stowable bench seat is located on the passenger's side of the crossbar. Use the center seating position to use the anchor properly. If the convenience center is in the vehicle, you must lift the tray sill to use the anchor.