2002-2005 Chevrolet Venture
2002-2005 Pontiac Montana
2nd row Captain's Chairs + 3rd row Stowable seat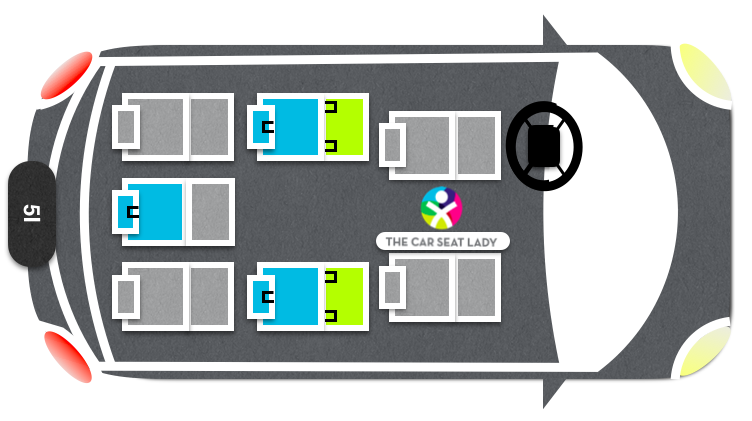 2nd row Bucket Seats + 3rd row 50/50 split bench
Option for built-in car seat for 2P
This changed from 2001 with the addition of lower anchors in 2P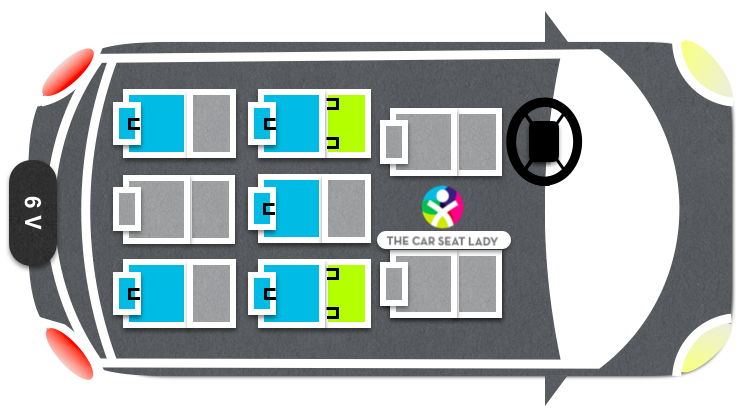 2nd row 60/40 split bench + 3rd row 50/50 split bench
Option for built-in car seat for 2C

---
2001 Chevrolet Venture
2001 Pontiac Montana
2nd row Captain's Chairs + 3rd row Stowable seat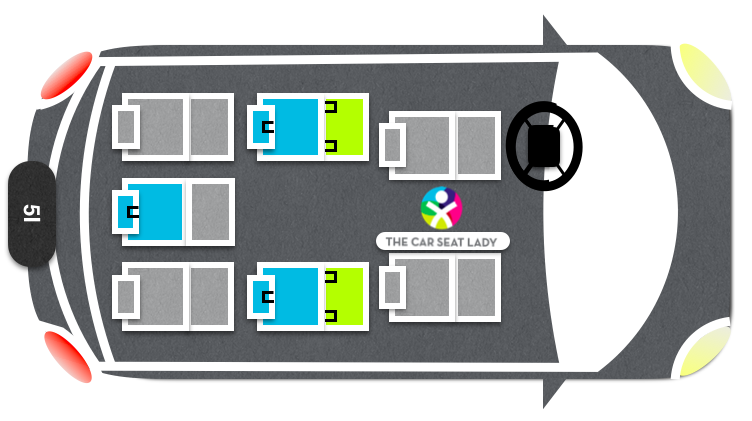 2nd row Bucket Seats + 3rd row 50/50 split bench
Option for built-in car seat for 2P (Forward-facing for kids 22-40lbs)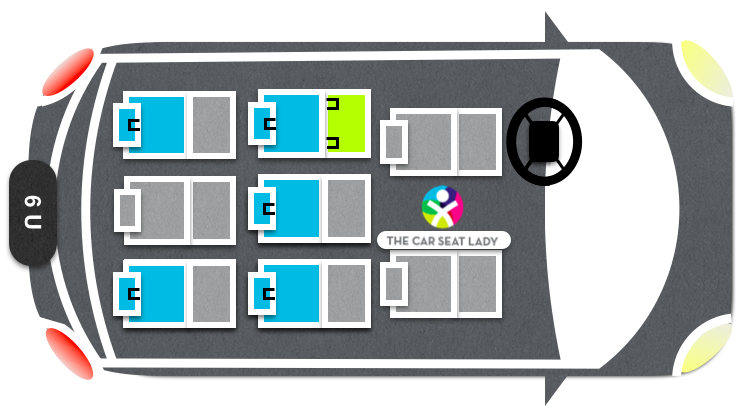 2nd row 60/40 split bench + 3rd row 50/50 split bench
Option for built-in car seat for 2C (Forward-facing for kids 22-40lbs)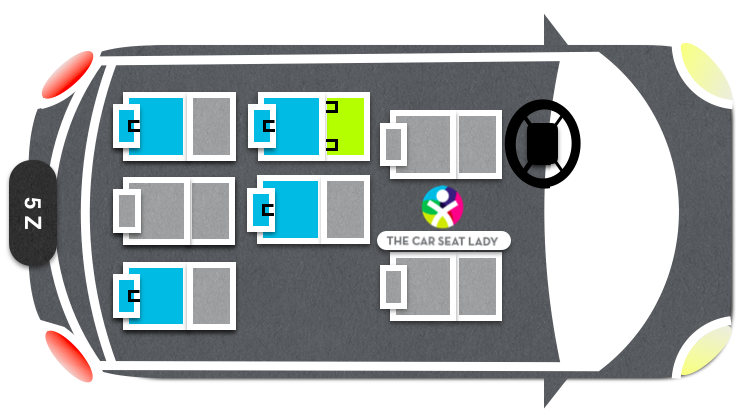 2nd row options: bucket seats (3 separate seats), 60/40 split bench, captain's chairs
2D & 2P have switchable retractors with sliding latchplate
2C in bucket seats has a lap belt w sewn on latchplate and switchable retractor
3D & 3P have shoulder belts w locking latchplates with ELR
3rd row: 50/50 split, or full bench (3C in either has lap belt w locking latchplate)
Getting the tether hook onto the tether anchor can be quite tricky. We find it easiest to fold the vehicle seat back forward, then hook the tether onto the tether anchor, then put the vehicle seat back upright.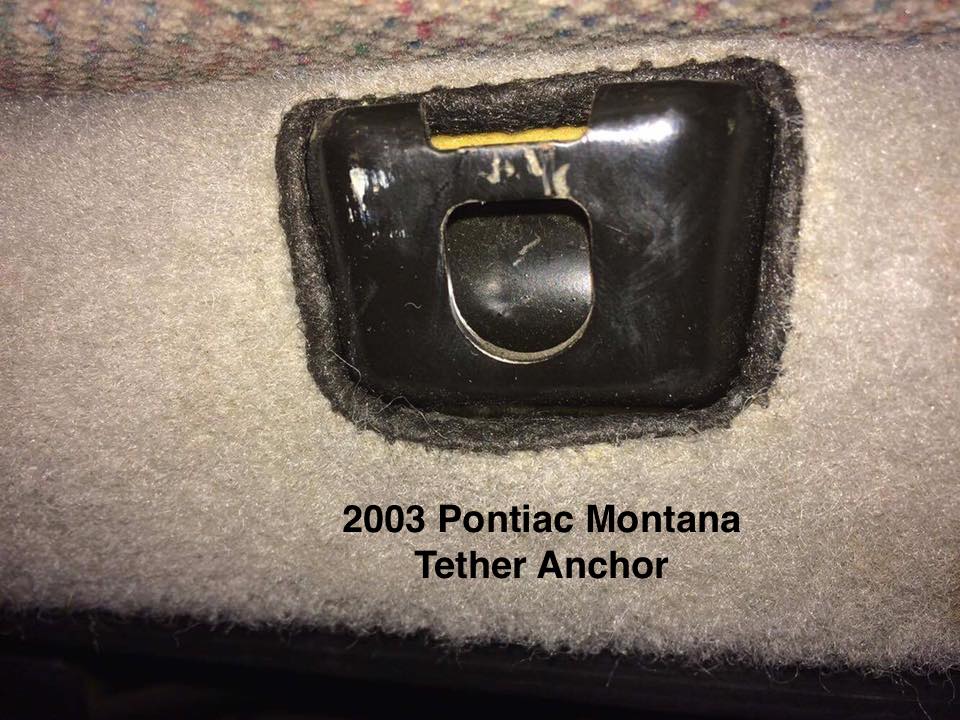 Built-in child restraints were available on the Venture's & Montana's with 2nd row Bucket seats & 2nd row 60/40 split benches (but not on the 2nd row captain's chairs).
The difference between bucket seats vs captain's chairs is that the bucket seats are the armless 2D & 2P seats in the 8-seater model, while the Captain Chairs are the 2D & 2P seats WITH armrests in the 7-seater model.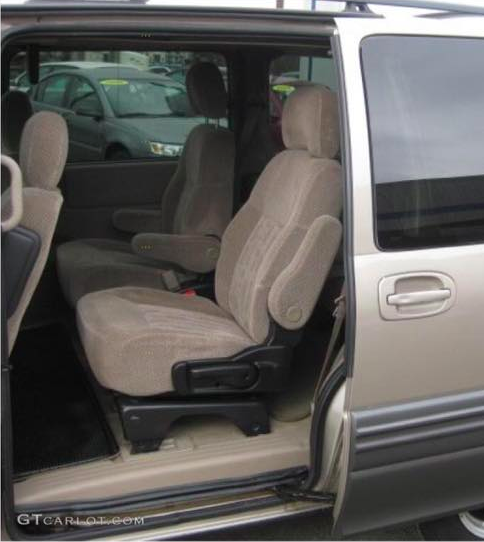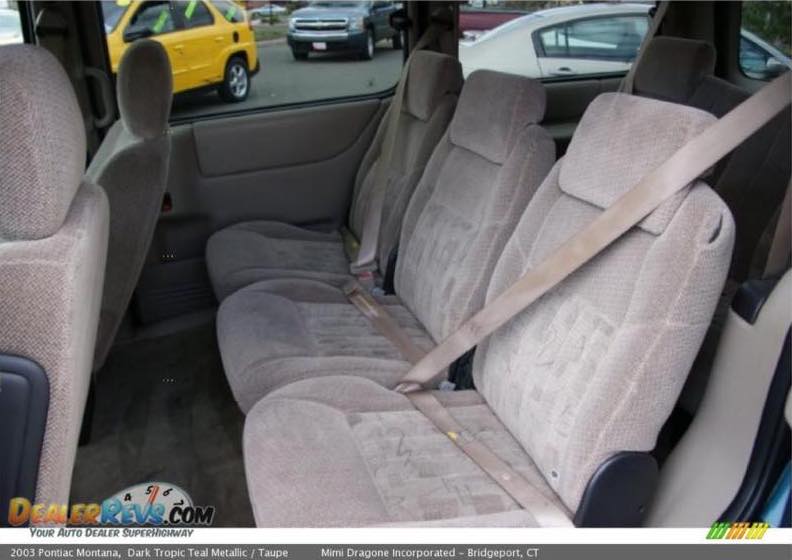 Montana & Venture seem to be identical, Silhouette has fewer seating possibilities (only captain's chairs).