ABC 2015
Posted in:
Blog
 ABC Kids 2015 had TONS of new products and updates!
Baby Jogger
Baby Jogger showed off their first seat – and it looks fabulous! It has a European belt path on the carrier and the base has a great seat belt lock-off (better than the one on the Graco Click Connect 35LX).
Britax
Britax showed off several new accessories – including a new car seat cover for winter with a flap that remains open, as well as a new bug/rain cover for infant seat.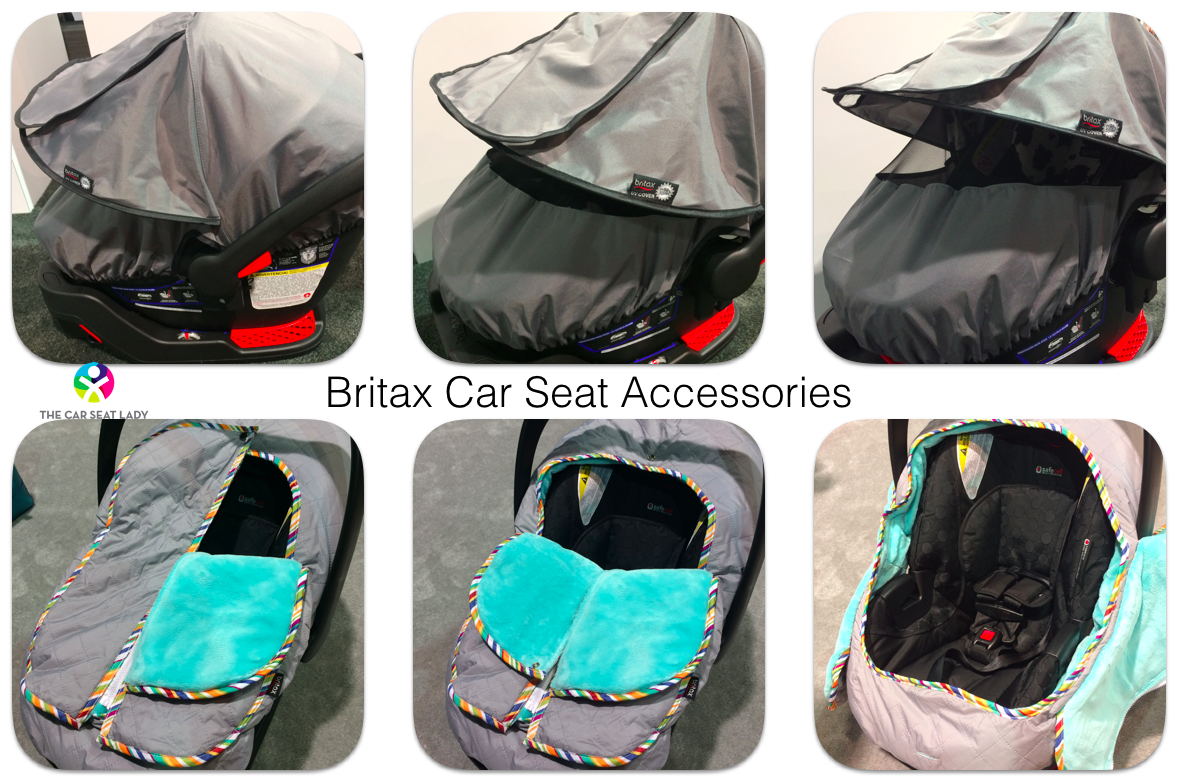 Clek
We're really excited about the new rear-facing seat belt lock-offs Clek will be using on all new Foonf & Fllo seats starting in 2016. They close like a ski-boot lock (the Canadians sure do enjoy their skiing!) and are a great improvement to already fabulous seats.
The infant thingy recently hit the market and offers a great fit for even small newborns.
And the new Capri color they showed off is on-trend (we saw lots of other products around ABC featuring this teal blue color).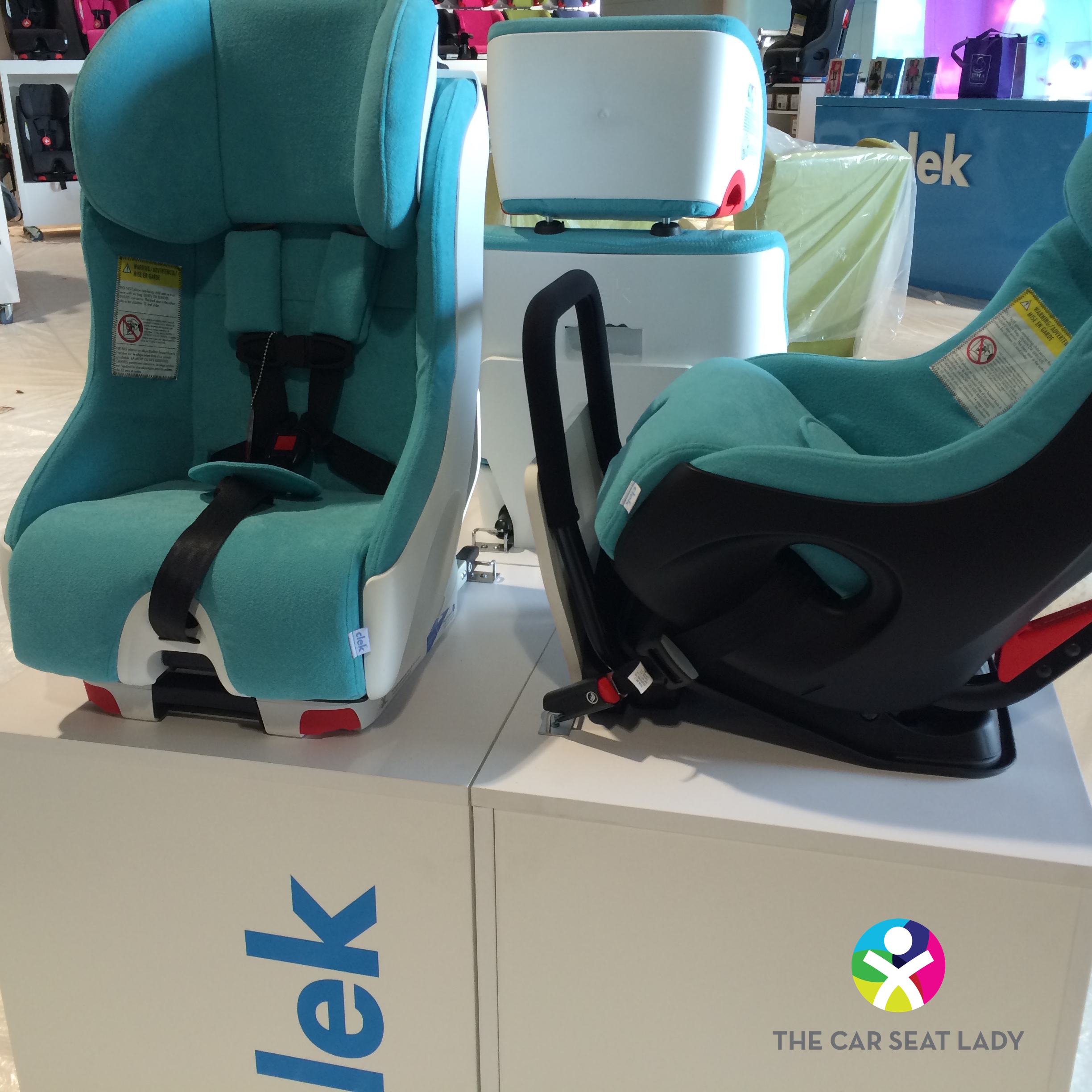 Cybex
Cybex showed the Cloud Q which will recline flat (like a bassinet) when used OUT of the car (like on the stroller). Note: it can NOT be used flat in the car. The Cloud Q has undergone some design changes since it was shown at ABC last year – specifically when installing the carrier without the base, the handle is now put in a position above the baby's feet, and the lap belt goes through the handle AND the shell of the car seat.
Dorel
Dorel showed new recline lines for some of their rear-facing convertible seats!
On the Safety 1st GrowNGo car seat featuring the different recline lines, rear-facing kids who can sit upright unsupported can be at any angle the parent desires, so long as it is within the rear-facing parameters.
They also showed the new Continuum 3-in-1 car seat that features much better seat belt positioning in booster mode than they had in previous models with the Alpha Omega which put the lap belt on the child's belly… exactly where you never want the lap belt to be.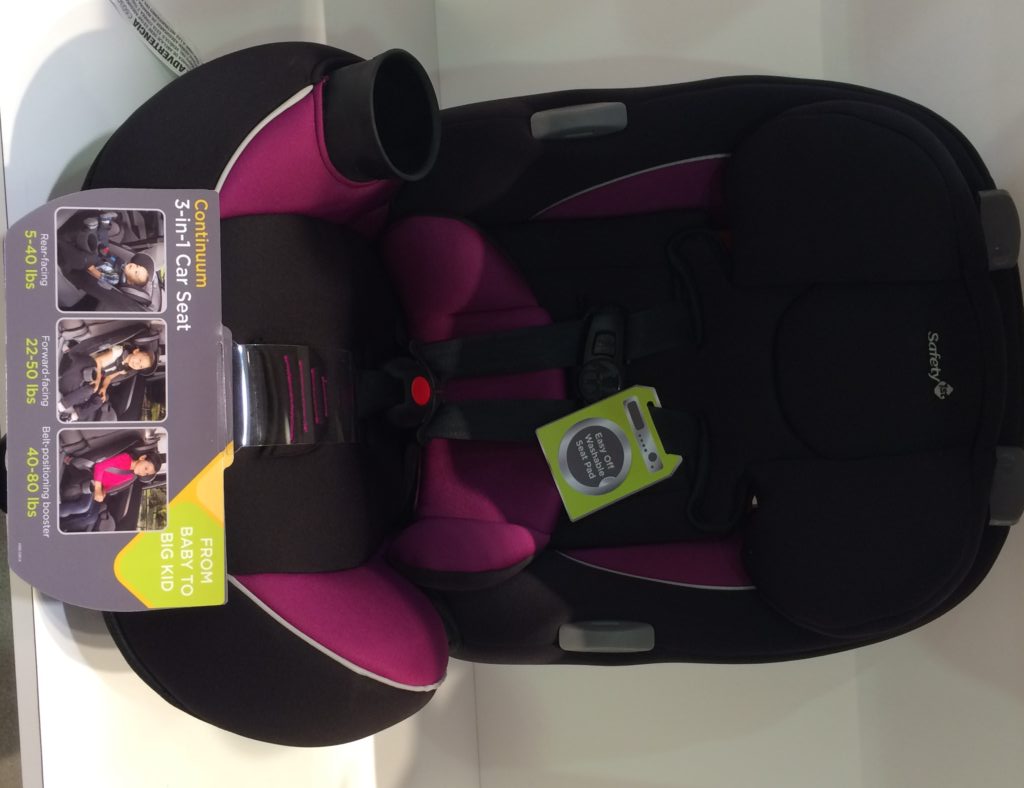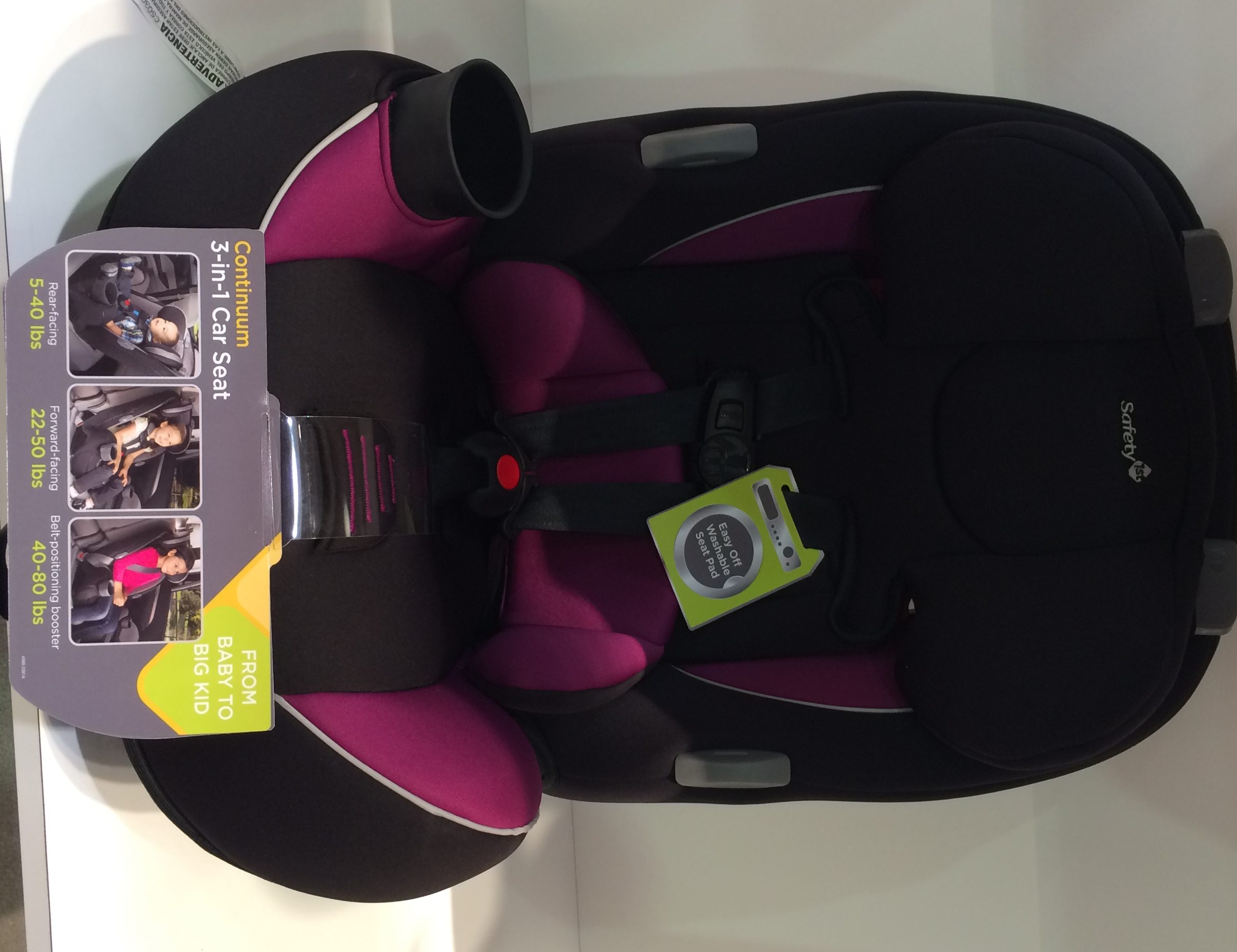 Doona
Doona showed off their infant seat, which came to market in the late Spring '15.
Evenflo
Evenflo introduced a new seat that passes a crash test they invented to mimic a rollover crash. They also showed very deep head wings on some of their seats with wings that protrude a lot more than usual (we affectionately call the wings "horse blinders") in order to try and increase the side impact protection… but we wonder if kids will defeat the purpose by craning their necks forward to try and see beyond the wings. The slope of the back of the head rest shown in the picture below is such that it will tip the child's head forward – which seems to be the exact opposite design you would want in a head rest.
GB
GoodBaby is the parent company of Cybex, GB, Evenflo, and Urbini. Besides showing off the Pockit stroller, GB showed off some Cybex-look-alike car seats and strollers to include the Idan Plus infant car seat.
Graco
Graco showed off lots of new seats this year. The Tranzitions will be an inexpensive, light-weight harness-to-booster seat that should have a higher than average LATCH installation capability as the seat is so light.
They will also stop making the rear-adjust harness on all of their seats… except for some of the Snug Rides that come in the least expensive travel systems will continue to have this rear adjust. We would love to see them cut costs in other ways, rather than user friendliness features that affect how easy it is to get a child buckled properly each time.
The Extend2Fit is a brand new convertible seat that offers a 50 pound rear-facing capacity!!!! It features a retractable foot shelf that when fully extended offers 5 inches more leg room – to help encourage extended rear-facing (because even though leg room doesn't matter, we know that many parents turn kids forward facing because the legs look scrunched)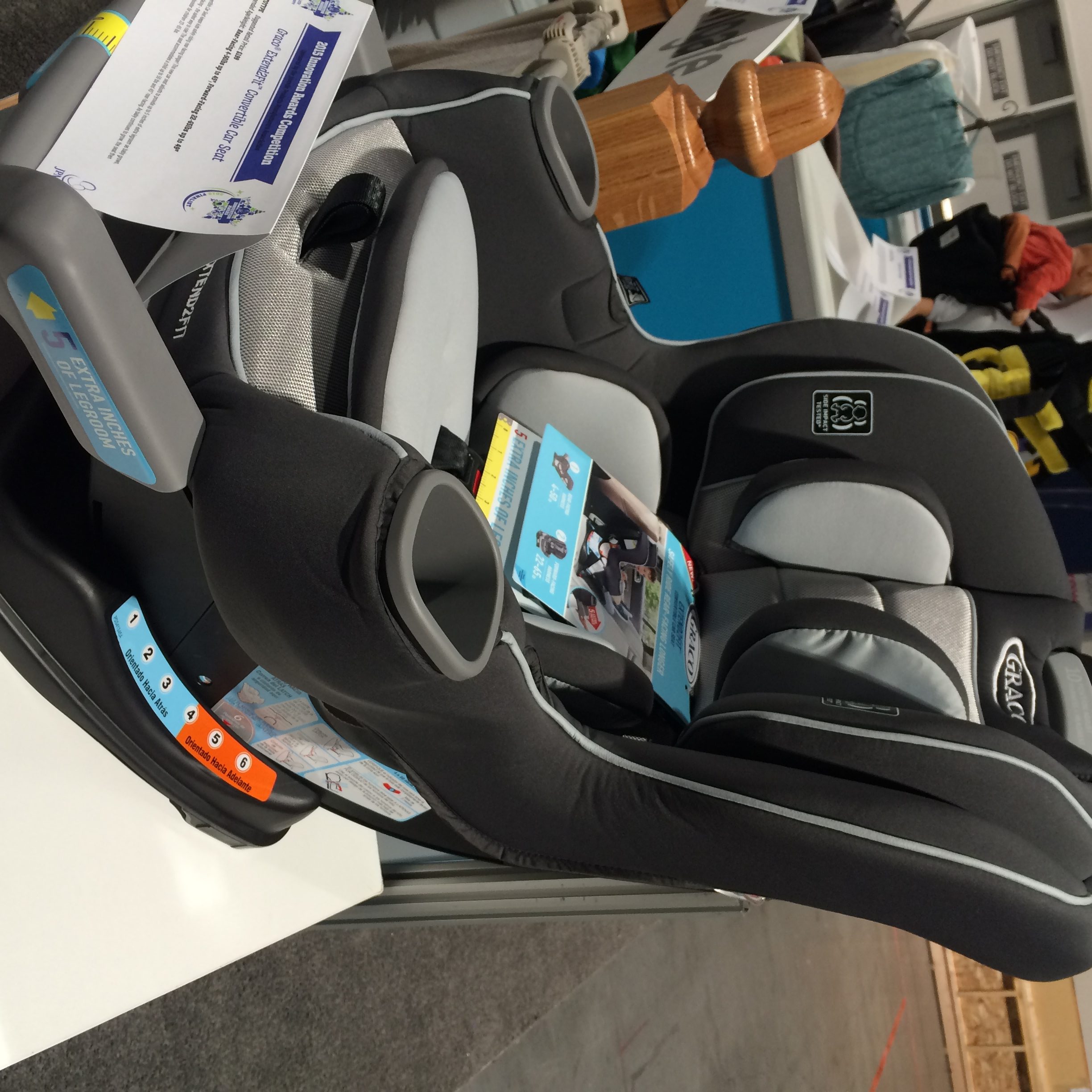 Graco also showed an updated Nautilus line – the Nautilus 65, Nautilus LX and Nautilus 80 Elite. The Elite features a seat belt lockoff. The Target version features Safety Surround.
Little Tikes
In partnership with Diono, they introduced a very inexpensive high back booster that can accommodate tall children nicely (but requires the support of the vehicle seat back… like many other high back boosters do)
Nuna
The Pipa has some new colors coming out this year. We're sad to see the red go… but apparently we were the only ones who liked the red!
Orbit
Orbit showed a handsome-looking gray fabric, but no other changes to the car seats. The gray, while pretty, is likely to be a sweaty fabric as it feels like the gray fabric used on the Stokke Pipa and the Clek seats which are all much sweatier for the child than the other fabrics these companies use.
Peg Perego
Peg Perego showed prototypes for several new boosters. We are most excited about the new Flex – which should accommodate very tall kids, has rigid LATCH, and is very narrow where the seat belt buckles in – which should make it easier for kids to get their hands in and buckle independently.
They also showed a fabulous looking camo print on some of their car seats.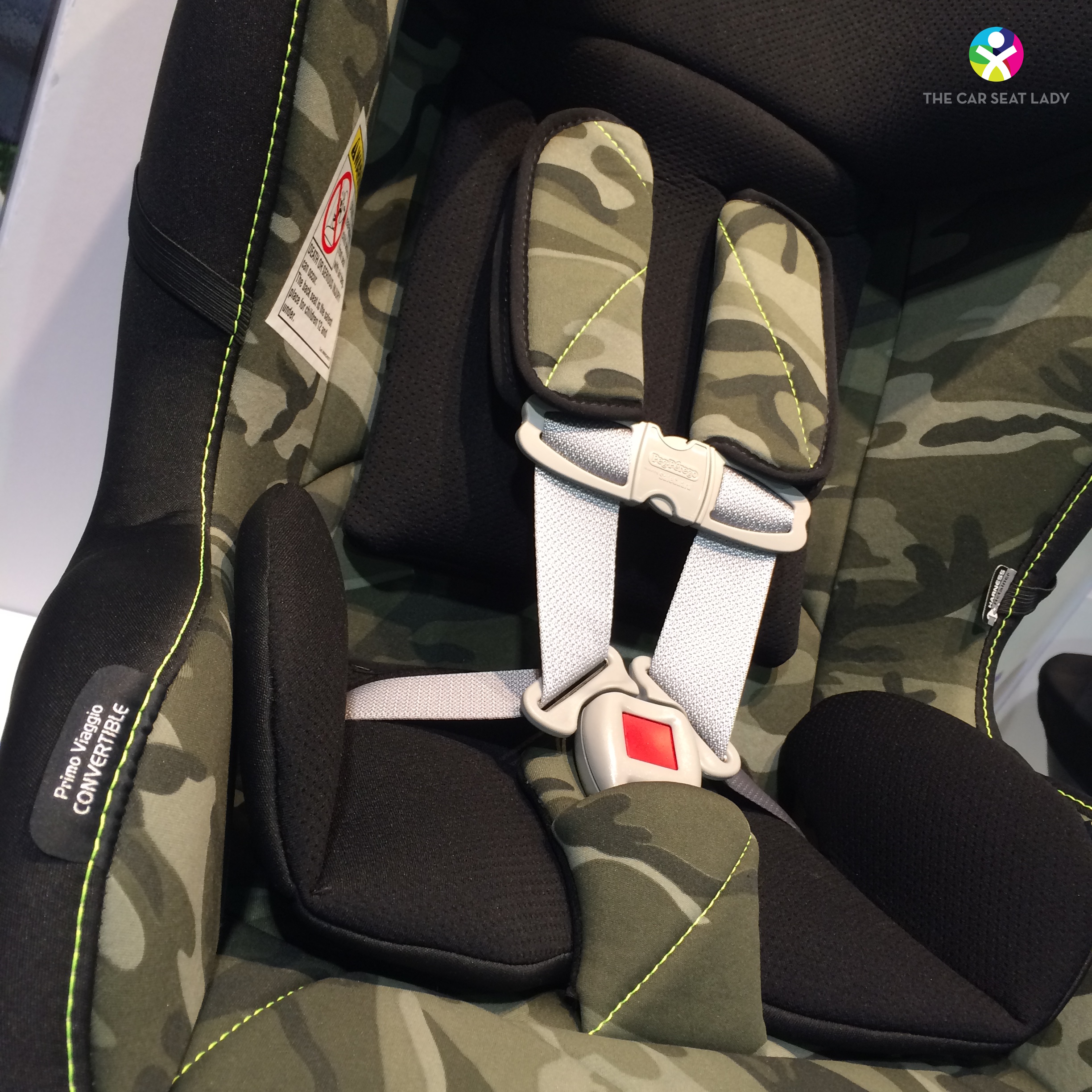 Phil & Ted's
Recaro
The folks at Recaro were lovely – and allowed us to use one of their car seats and the airplane seat they had at their booth to shoot this video.
UPPAbaby
UPPAbaby showed no new car seats. We expressed our supreme displeasure with their decision to remove a safety feature – the European belt path – on the Mesa carrier in order to shave an extra ounce of weight off of the car seat… allowing them to now state that the carrier weighs 9.9 pounds, instead of 10. We can think of many better things to do with a car seat than take off safety features!