2020 Ford Explorer
Complete redesign – info coming soon.
2011-2019 Ford Explorer
The Explorer was redesigned for 2011. There are now two seating capacity options – a 6 seater model and a 7 seater model. Within the 7 seater model, there are 2 versions of the 2nd row bench – one with inflatable seat belts, one with regular seat belts. The 2nd row bench with the regular seat belts is much better equipped for accommodating car seats than the one with the inflatable belts – as the regular seat belt version has no seat belt overlap and a flexible buckle for 2D and can accommodate a booster in 2C. However, if you have the 2nd row bench with inflatable belts, we've been able to do 3-across (with difficulty) by using an IMMI Go in 2D installed with the lower anchors + tether, and a Nuna Pipa (with seat belt + load leg) or Clek Foonf rear-facing (with seat belt + anti-rebound bar) in 2C and then your choice of a car seat/booster in 2P so long as it isn't super wide.
Starting in 2011, the Explorer now has the option for inflatable seat belts (seat belts with an airbag built-in) for 2D & 2P. Click here to read more about these seat belts – as most car seats are not allowed to be installed with these belts.
The head restraints in 3D & 3P protrude forward a lot which can interfere with most forward-facing car seats & high back boosters. With some of these seats, it may work best to have the vehicle head rest flipped down.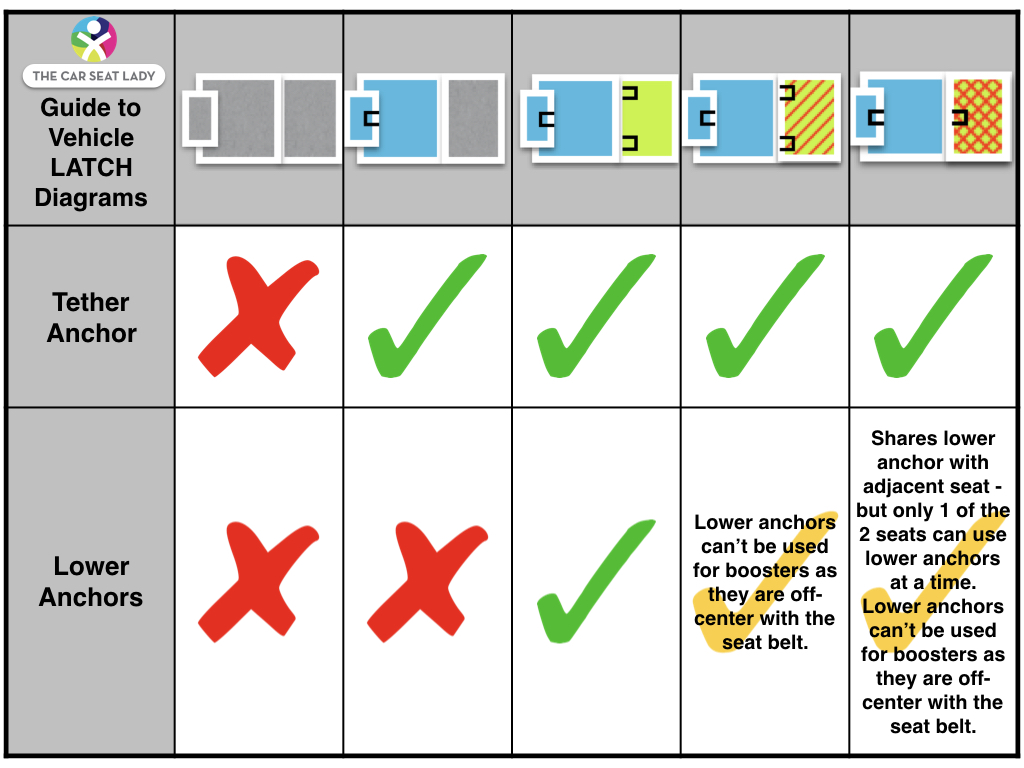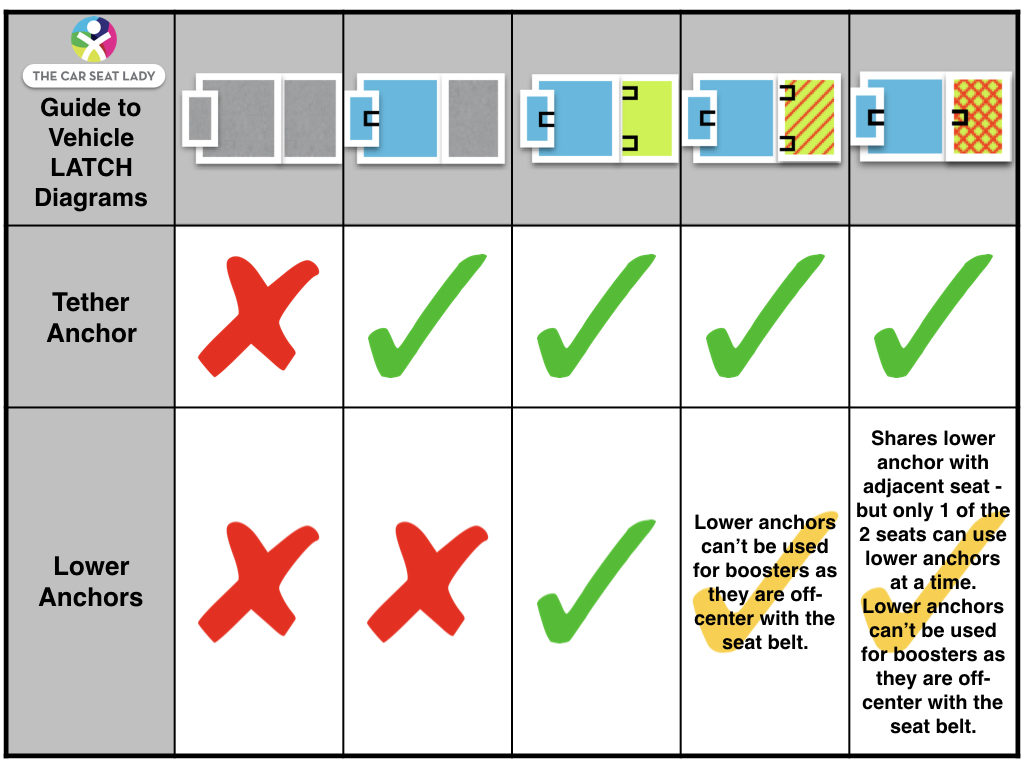 6 Seater Model
---
7 Seater Model – with Regular Seat Belts
---
7 Seater Model – with Inflatable Seat Belts
---
2003-2010 Ford Explorer
2003-2005 Lincoln Aviator
2003-2010 Mercury Mountaineer